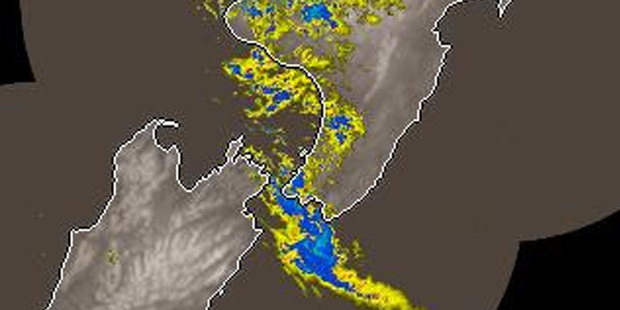 Wellington may have been lashed by heavy rain this morning, but most of the country is now in for about five settled days.
A low that was sitting to the west of the South Island over the weekend made its way over the North Island, bringing heavy showers to much of the lower North Island.
WeatherWatch forecaster Philip Duncan said a few showers could linger in the east of the North Island on Tuesday, but generally the next five days looked a lot more settled.
"The strong spring winds are taking a bit of a breather - perhaps saving some strength for October - but for now New Zealand can enjoy lighter winds moving in, far less rain and a more sunshine than previous weeks.''
This morning in Wellington, TranzMetro replaced all rail services on the Johnsonville line with buses due to a slip on the tracks.
MetLink Wellington said all bus services were running up to 15 minutes late.
MetService spokesman Daniel Corbett was one of many Wellingtonians who got "completely drenched'' by the downpour.
"You could barely see across the harbour as [the rain] worked its way through,'' he said.
The suburb of Kelburn received 14.4mm of rain from 7am-8am, with 14.2mm falling in the hour before that, while the airport received 10.4mm.
"We're out of the heavier stuff and there will be a few dribs and drabs but it was a good old soaker for the morning commute,'' Mr Corbett said.
In Christchurch fog blanketed the city this morning.
Mr Corbett said it was clearing, with visibility improving from 100 metres to 350 metres. It should lift completely over the next few hours.
Christchurch International Airport remained open but several domestic flights faced short delays this morning.
Passengers should check the airport website or contact their airlines for flight delays.
Mr Duncan said a warm and dry weekend was forecast.
The nights would be cooler, with warmer days, he said.
"Could be a few frosts popping up this week, but should be lighter than frosts last week. Some fog patches are also possible.''