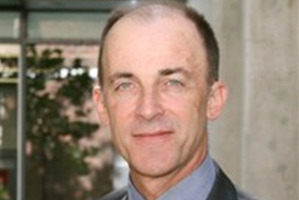 Leading surgeon Ian Civil has learned exactly what kinds of mistakes can be avoided by using a simple, standard - even life-saving - checklist.
Auckland City Hospital's director of surgery, he reads its reports on near misses in the operating theatre. He has found the most common is the intention to operate on the wrong part of a patient's body, including planning surgery on the wrong leg.
The checklist, based on the World Health Organisation's operating theatre check-sheet, has also helped him to avoid going astray when working in his specialty of vascular surgery.
"I was operating on the right leg, doing a bypass on the right patient," he recalls, "but in my mind I had a very clear idea of what the vascular anatomy was and where the vessels were that I thought I was going to do the bypass.
"In fact, when, as part of the checklist, the appropriate radiology was put up on the screen, I said no, that must be some other patient because it's not like that, and they pointed out to me that yes, that was actually the right patient."
If not for the checklist, he might have commenced a longer, more complex operation with incisions being made where they were not needed.
An international study at eight hospitals, including Auckland City Hospital, found the non-cardiac surgical death rate at the four study centres in high-income countries might have declined from 0.9 per cent of patients before the checklist was introduced, to 0.6 per cent afterwards. The complication rate fell from 10.3 per cent to 7.1 per cent.
The checklist's requirements include that the patient confirms his or her identity and the site and type of operation; that the surgeon verifies anticipated blood loss has been considered; and that all team members have introduced themselves, which gives everyone a voice.
Mr Civil is a champion of the checklist. But not all surgeons accept its value.
"[Some] believe ... there doesn't need to be a checklist because we are professionals and we do a good job and we've been trained properly and all those sorts of things," he said.
The Auckland District Health Board has told Parliament's health select committee the surgical checklist is mandatory in its surgical areas.
Health Ministry chief medical officer Dr Don Mackie told the Herald the ministry was "encouraging" all DHBs to implement the checklist.