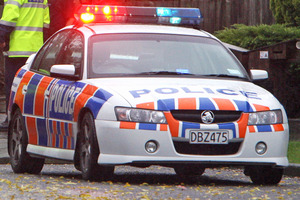 The driver of one of the cars linked to a fatal hit-and-run in Christchurch at the weekend was talking to the police tonight.
He drove a red Toyota Corolla spotted at the accident scene, Detective Senior Sergeant Greg Murton said.
But he said police were still looking for the driver of a Suzuki Swift also seen at the site.
The incident was one of two hit-and-runs in the city at the weekend.
A man thought to be in his 20s was killed and several other people were seriously injured.
The "absolute tragedies" appeared to be unrelated, said Detective Sergeant Alaistair Lester.
From about 10.20pm on Saturday, Shands Rd resident Margaret Harrington said she heard "boy racers" travelling at speed past her gate.
"It sounded like hundreds of them. You could tell that some of them were passing each other," she said.
On the same street, in Hornby, a car hit two pedestrians.
One person was confirmed dead at the scene and a man in his 20s was taken to Christchurch Hospital with a leg injury, St John Ambulance reported.
Witnesses said two vehicles were travelling in the same direction when one struck pedestrians.
Neither vehicle stopped.
Shands Rd near Marshs Rd was closed as police carried out a scene examination and were speaking to witnesses in the area.
In another pedestrian hit-and-run, a man believed to be aged in his 20s was taken to Christchurch Hospital by ambulance with multiple serious injuries after being hit by a car outside Burger King Moorhouse Ave just before 3am on Saturday.
A green four-door saloon with two male occupants struck the pedestrian then drove off at speed.
Restaurant staff said that beforehand, a fight broke out between a man on foot and the passenger of a car parked in the drive-through.
"He started a fight with the guy in the passenger side. He grabbed the guy's shirt and he was punching him," said drive-through worker Kay Sran.
The man on foot then took off and the car followed, before hitting him and driving away, said fellow worker Erin Hattaway.
"It happened so fast.
"His [the victim's] friend was saying 'Don't look at him, he's so messed up'. He was pretty much just lying there - I thought he was dead. There was blood coming out from under him," she said.
Police were "following positive lines of inquiry", said Mr Lester.
They are seeking witnesses to the incident or anyone who has knowledge of the vehicle and its driver.
Anyone with information should contact Detective Boodee on (03) 363 2581 or Crimestoppers 0800 555 111. APNZ
- APNZ