Auckland chief executive's $840,000 pay branded 'obscene'.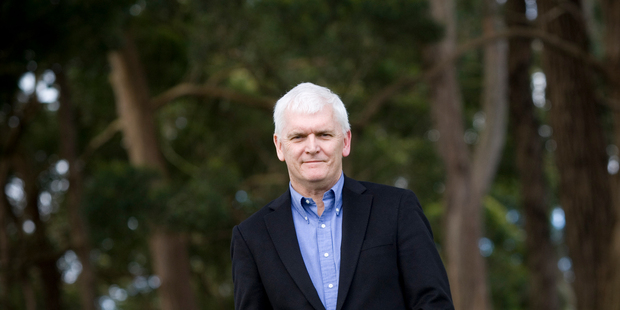 Auckland Council chief executive Doug McKay pocketed $840,000 in the past year, making him one of the best paid public sector bosses in the country.
McKay took home $839,106 in the 12 months to June, according to the council's draft annual report, obtained yesterday by the Herald on Sunday.
The previous year's report stated McKay was paid $442,000 for the first eight months of the council's existence. He has apparently enjoyed a near 25 per cent increase in the 12 months.
But McKay last night said the figures were misleading. Last year's total included a $70,000 bonus earned for work carried out at the Auckland Transition Agency for five months before the creation of the Super City.
He said his previous salary figure had been $750,000, not the $675,000 reported, and he had received a 2.5 per cent rise to $768,750 last September. The discrepancy between the figure in the annual report and McKay's claimed salary could not be explained at press time.
The draft report contains several other revelations on council pay packets - 123 staff at council or council-controlled organisations are on $200,000 or more, and 1165 staff members are on $100,000 or above.
It comes in a year when council debt has risen at a rate of $3 million a day to $3.8 billion.
Council chief financial officer Andrew McKenzie said the debt included money spent on large capital purchases, including the $104 million ASB building and $90 million on electric trains. He said the "highly unionised" staff had salaries at market rates.
Auckland councillor Cameron Brewer was surprised by the figures. "The Mayor plans to triple council debt this decade and has already lifted the debt ceiling to enable this," Brewer said.
"However, the fact that we're up a billion dollars in the past 12 months alone shows that debt is blowing out faster than most of us thought.
"Future ratepayers will be lumped with the crippling interest payments," he said.
"It's totally out of whack to think that total council borrowings have gone up 25 per cent in the past year alone. It's not as though we're short of revenue. The latest annual report shows an annual income stream of nearly $3 billion, with about half of that coming from rates," Brewer said.
The salary revelations riled Labour's Phil Twyford, who said McKay's new pay packet was "obscene".
"I simply can't imagine what he could have done for the ratepayers of Auckland to be handed a salary hike of that size," Twyford said. "I don't know how public sector managers can justify these outrageous rises and salaries."
Rates rose across Auckland by an average of 3.6 per cent this year but many homeowners were stung by the maximum 10 per cent rise.
McKay's salary was nearly double the $479,430 drawn by Christchurch City Council's Tony Marryatt.
The latest figures show Mayor Len Brown earned a modest $10,000 pay rise, from $235,384 to $244,233.
Elected officials had an average pay increase of 7 per cent, from $7,758,202 to $8,283,953.
The mayor said the council was still on track to achieve $1.7 billion in savings over the next 10 years.
- Additional reporting: Russell Blackstock