South African woman claims she was told to 'harden up'.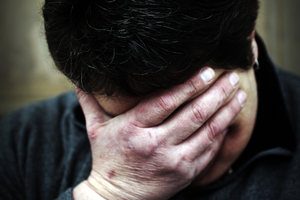 A nurse who was gang raped claims she was bullied and then sacked as she suffered from post-traumatic stress disorder.
Annie, who did not want her surname published, is taking the Waikato District Health Board to the Employment Relations Authority after being dismissed as a charge nurse in the intensive care unit. The health board denies she was unfairly treated and is defending its actions.
Annie, 50, was offered a job at Waikato Hospital while living in Pretoria, South Africa, in 2010.
But nine days before she left Pretoria, three men broke into her home and raped her for almost three hours, she claimed.
Annie said she was still in a state of shock and having flashbacks of the rape during her first few months at the Waikato Hospital's intensive care unit.
Annie was concerned about the effect her trauma was having so told a manager about the rape.
She claimed she was told to contact the employee assistance programme for two one-hour counselling sessions and to "harden up".
She claimed she was humiliated in front of patients, told to change her personality and sent on a language course to change her Afrikaans accent because it was deemed too "harsh and blunt".
On August 2 last year she was dismissed.
Annie said her confidence slumped because of the way she was treated.
She said if allegations of misconduct and incompetency against her were true then the hospital had put patients' lives at risk by allowing her to work in the intensive care unit for 15 months.
The Nursing Council NZ cleared Annie in February and she has since been employed as a nurse elsewhere.
Her lawyer, Simon Buckingham, claimed the hospital failed in its duty of care to assist a staff member who was suffering under stress.
Documents submitted to the Employment Relations Authority by the Waikato District Health Board denied claims of bullying.
The board also stated mental and physical support was offered to Annie throughout her employment.
"The Waikato District Health Board terminated the employment of [Annie] on the basis that it did accept she was not meeting the competency standards required to work as a registered nurse in the intensive care unit. Prior to her termination, it had supported the employee through an extended orientation, support and supervision."
Board spokeswoman Mary Anne Gill said, "We support a culture of patient safety, good communication, and performance. We provide training, education and work experiences for staff to learn and demonstrate these expectations.
"Those who fall behind or fail are offered opportunities to improve. If they choose not to improve, we will not employ unsafe, incompetent or badly behaving staff as our primary responsibility is to our patients."