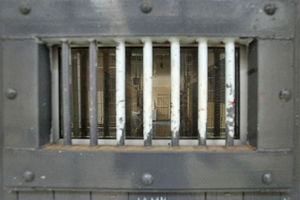 A man jailed for sexual violation has had more than two years added to his sentence after having his partner create a text pretending to be his victim.
Oliver Dwayne Manukau, 35, was found guilty by a jury of attempting to pervert the course of justice after a trial in the Tauranga District Court.
Manukau, who was sentenced by Judge Peter Rollo yesterday to an extra two years and three months, maintains his innocence.
Manukau was jailed for three years and two months in August 2010 for sexual violation by unlawful sexual connection over an incident in 2008.
The court was told this week that Manukau's partner at the time had created a text message that looked as though it was from his victim, saying she made up the violation claims to get back at Manukau and his partner for kicking her out of their home.
On June 11, 2009, Manukau pleaded guilty to the sexual violation charge but later applied to withdraw his plea, saying he was forced to make it and contended the text message supported his claim of innocence.
Judge Rollo said it was a serious aggravating factor that Manukau had directed his ex-partner to create the message and on three separate occasions given false evidence in court.
Manukau's former girlfriend, Elyse Turfrey, was earlier sentenced to nine months' home detention and 100 hours' community work for perverting the course of justice.
- APN