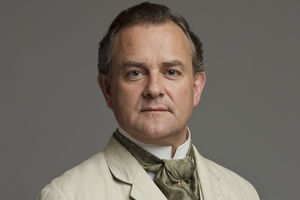 Every fancied high tea at Downton Abbey?
The Starship Foundation is running an online charity auction today, and the prize is High Tea with Hugh Bonneville.
Known for his role as Earl of Grantham in the British period drama Downton Abbey, Bonneville is in New Zealand in two weeks, and the highest bidder will get to join him for lunch.
"I'm truly looking forward to meeting the auction winner and encourage all Kiwis to support Starship's Spring Clean however they can,'' he said.
The auction is part of the foundation's annual Spring Clean campaign, which runs throughout September to raise money for the hospital's pediatric intensive care unit.
"This is sort of a money-can't-buy experience,'' said Starship Foundation spokeswoman Cindy Carleton.
"We hope that this will be something special for someone out there going mad about the series.''
The winner will be flown to Auckland on either September 26, 27, or 28 for an hour-long lunch with the British actor. But all other details are still under wraps.
The Spring Clean campaign encourages people to hold auctions and donate the money to Starship.
So far the auction site has 2440 listings, including a licence plate saying "STIG'' going for $30,000 and an opened Marmite jar. Other prizes donated to the foundation include trips to London and Japan, a walk-on role in Shortland Street, Breakers tickets, autographed CDs by Justin Bieber and a teddy bear signed by Olympic medallist Mark Todd.
"Starship Spring Clean is in its third year and we are grateful for the passionate support from around New Zealand and overseas for our national children's hospital,'' said Brad Clark, CEO of Starship Foundation.
The Hugh Bonneville auction goes live today(FRI) and runs until September 2 at www.trademe.co.nz/starship.