Risk of unstable buildings not enough to deter criminals from hitting Christchurch's suburban red zones.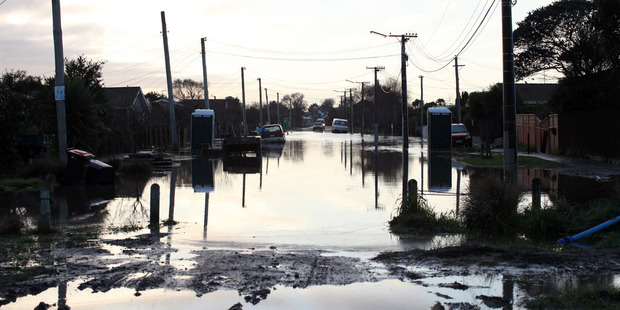 Sunny Sun and her husband, David Van Dijk, thought they had hit the jackpot when they moved into their smart three-bedroom Bexley home.
Neighbours welcomed them and they made friends quickly. But it all changed with the earthquakes.
They are only one of two households still in their Bexley homes, and have been burgled twice in the past year.
Ms Sun refuses to be home alone at night and is "petrified" burglars will return.
The second break-in happened when Ms Sun's mother was picking up her son Michael, 6, from nearby South New Brighton school.
"They took everything of value. They packed it all up in one of my hold-all bags, and drove away in my car," she said. It cost them $20,000.
While their home is on a visible lean, they got away lightly in the quakes, Ms Sun says. But their lives will never be the same.
They have until next April to move out, and Ms Sun can't wait.
"I don't feel safe at all. There's no one left in the street, and burglars are going through the abandoned homes all the time, even though we have security patrols every night.
"When I go out, I wonder if everything will be here when I come back."
The numbers
Between January 1 and June 1, 2012, in Canterbury:
931 vehicles reported stolen, including:
283 Nissans (76.3 per cent recovered),
118 Toyotas (61 per cent recovered)
99 Subarus (65.3 per cent recovered)
595 of the 931 have been recovered (63.9 per cent)
(Vehicle figure does not include thefts of 76 motorcycles, 4 farm bikes and 73 trailers).
The series
Monday Auckland City
Tuesday Waikato and Bay of Plenty
Wednesday Waitemata
Yesterday Manukau
Today Christchurch.