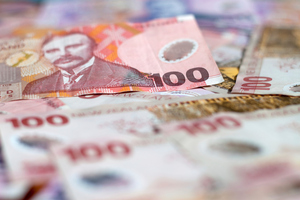 A Bay of Plenty man who stole almost $52,000 in welfare payments by falsely claiming he was paying rent is unlikely to repay the money in his lifetime because he is only paying $15.50 a week.
Hemi Tearea Paki, 52, of Matakana Island, who was sentenced to 20 months' jail in Tauranga District Court yesterday, owes $51,166.69 to the Ministry of Social Development, the court was told.
But a ministry lawyer told Judge Merelina Burnett that at this rate of recovery it would take at least 63 years to repay the debt. Even if repayments were increased to $25 a week, as Paki had offered, it was still unlikely all the money stolen would ever be refunded.
Paki last month pleaded guilty to nine charges of obtaining by deception, five of using a forged document and four of dishonestly using a document, which stems from him falsely claiming supplementary benefits on multiple occasions between 1999 and 2011.
The claims were accompanied by a forged letter and various tenancy agreements.
The ministry argued Paki's offending warranted prison, or at least home detention, as this was deliberate offending over more than a decade using forged documents.
But Paki's lawyer Jim Smylie urged Judge Burnett to impose a sentence of community work and supervision as there was no suitable home detention address available.
Mr Smylie said Paki was ashamed of his offending and accepted what he had done was "absolutely totally wrong".
If the judge felt a prison sentence was appropriate, Paki asked for the sentence start date to be deferred until Christmas to allow him to complete his IT studies.
Allowing Paki to complete his computer technician qualification would be a "very good thing" as it would mean he could become a contributing member of society, and allow him to pay the money back faster.
Judge Burnett said she would not defer the sentence and given there was not a suitable home detention address available the only option open to the court was a prison sentence.
Given the scale of Paki's offending, his "systematic and deliberate" defrauding of the department over 12 years meant prison must be the starting point for sentencing.
The 20 months' jail sentence reflected the amount of debt, how long it would take to repay it, and also Paki's past criminal history, which included convictions for other dishonesty offences and 10 drink-driving offences.
The judge said she was prepared to grant Paki leave to apply to substitute his prison sentence with one of home detention if a suitable address became available.
For more articles from this region, go to Bay of Plenty Times