Herald investigation: Airman's parents seek options from Civil Aviation and Crown Law on deadly crash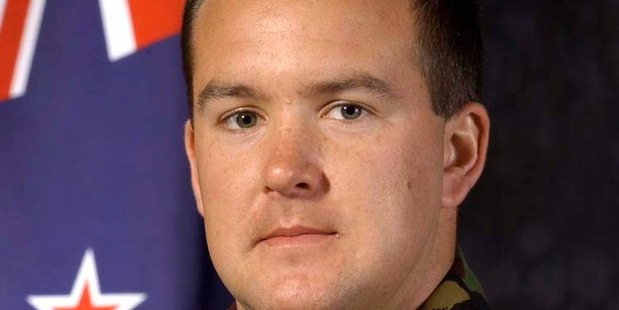 The parents of one of the airmen killed in the Anzac Day helicopter crash are getting official advice on how to make the air force accountable.
Corporal Ben Carson's parents, Andrew and Pauline, said they planned a formal complaint to the police if there was no clear path to prosecuting the Royal New Zealand Air Force on health and safety failings.
It has emerged the senior health and safety official who investigated the Pike River tragedy has become involved in the aftermath of the Anzac Day 2010 crash. Three people were killed in the crash, which was found to be preventable. The fourth crew member is preparing to sue the air force over safety failings.
Ministry of Business Innovation and Employment services manager Brett Murray headed the investigation which led to 21 charges being laid against executives at Pike River Coal.
The ministry said he had been dealing with two of the families affected by the crash - the Carsons and the parents of the critically injured survivor, Stevin Creeggan.
The Herald understands he has also sought advice from the Civil Aviation Authority and from the Crown Law Office.
The Carsons and the Creeggans are due to meet Mr Murray and the CAA later this month. Mr Carson said the meeting was to "spell out our options to get a prosecution".
"The only way it will change is if people get charged. The people responsible for this have to be held responsible."
The involvement of the two civilian agencies will ratchet up pressure on the air force, which now faces an independent inquiry into safety and organisational changes recommended after a damning crash investigation.
The inquiry came as a Herald investigation showed the air force had been warned before the accident that practices at 3 Squadron could lead to a fatal accident.
It is understood the inquiry will consider the changes made since the crash investigation showed the air force's safety record was in tatters and command lines tangled.
The inquiry is also believed to go further, examining whether the New Zealand Defence Force should still be allowed to investigate its own fatal accidents or if permanent external oversight is required.
Defence Minister Jonathan Coleman said the scale of problems in the air force had led him to ask defence force chief Lieutenant General Richard Rhys Jones to identify "systemic risks across the broader NZDF".
He said he had also sought assurances from the air force because the crash investigation showed problems existed beyond 3 Squadron.
He said he was told everything had been done to "to address the systemic deficiencies, not just with the helicopter squadron but across the entire air force".
The air force has just completed its own inquiry into whether anyone should be prosecuted over the accident - 29 months after the crash. The findings are now with Crown Law.