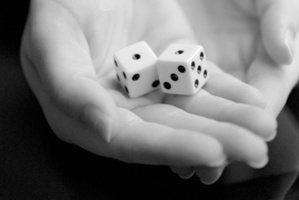 Addiction researchers are concerned that a study of gambling habits in Pacific families reveal children as young as nine are betting with money.
Of the nearly 900 children surveyed, almost all (94 per cent) reported playing housie and/or card games, and 27 per cent reported playing for money, AUT University's Gambling and Addictions Research Centre associate director Maria Bellringer said.
"Housie is a common form of fundraising within Pacific churches; as such it may be considered low-risk. However, the fact is when gambling is perceived as an acceptable behaviour children are more likely to engage in gambling activities," she said.
Research has shown that Pacific people are at a significantly higher risk for developing problem gambling than the general population, Dr Bellringer said.
The research is the first of its kind to look at gambling in Pacific children at nine years of age within a family context.
The purpose of the study was to investigate links between gambling behaviour in children and a range of influences, including family gambling habits. It also considered the long-term impacts of gambling.
About 17 per cent of the children studied reported receiving scratch cards as a gift, and another seven per cent reported buying Lotto, Big Wednesday or Keno tickets.
The minimum age for buying scratch cards is 18, and it is an offence to purchase a ticket for someone aged under 18-years-old.
Dr Bellringer said that seemed to indicate a number of parents and family members were not aware of the legal restrictions.
Findings also revealed that boys were more likely than girls to play for money, and girls were more likely to prefer housie.
"Children who are involved in a gang are more than twice as likely to participate in gambling. Children with less parental supervision are nearly twice as likely to gamble," Dr Bellringer said.
The 2009 Mother and Child Gambling research study is part of the larger Pacific Island Families longitudinal study which has followed more than 1000 Pasifika children since birth in the year 2000. The wider study examines health, development and social implications for Pacific children and their families. The gambling study looked at a total of 957 mothers and 874 children.
Of the mothers who took part in the 2009 Mother and Child Gambling research study, 46 per cent were Samoan, 22 per cent Tongan, 17 per cent Cook Islanders and the remainder were of other Pasifika ethnicities.
apnz rq gf
- APNZ