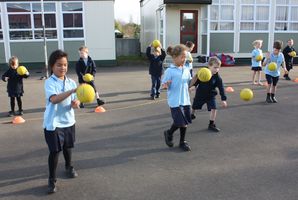 A building at Dannevirke South School has been condemned, displacing 175 pupils.
A report by Kell Engineering shows block A, which encompasses seven classrooms, the administration office, teacher resource rooms and the library, has structural damage in the roof which has the potential to see the ceiling come crashing down.
"This has been a big shock for all of us and it has come out of the blue," South School Principal Stephen Snell said. "Thankfully, the problems were picked up in the check."
The structural damage was identified during a routine check as part of the school property development plan but it was not a new problem, Mr Snell said.
"We found out at 4pm on Friday from the Ministry of Education that the building was not safe for our pupils and the board took immediate steps to close the affected buildings. There are serious issues with the roof structure which appear to have occurred because of the many alterations done over the years."
Mr Snell said assessments are still being carried out on the building and it was too early to talk about the cost of repairs.
"There is no easy or quick fix and this issue will take some time to rectify. I hope it is done by the end of the year but we have to do everything we can to ensure the building is safe for our children."
The closure has caused great upheaval throughout the school and staff worked through the weekend to organise classrooms and put alternative arrangements in place.
Long term arrangements are being put in place which will see two classes set up in the hall and with adjustments to existing classrooms, two more will be accommodated on-site. However, three classes of children will have to be taught off-site which could also lead to a slight change in the curriculum.
A portacom building will be moved in this week to serve as the administration block which is currently operating out of a classroom.
For more articles from this region, go to Hawkes Bay Today