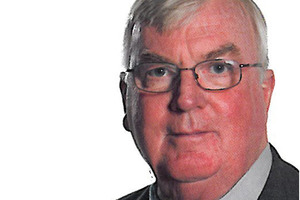 A Waikato regional councillor has pocketed more than $40,000 in expenses - taking his annual salary into the six-figure bracket.
Deputy chairman Simon Friar's expenses almost doubled the next highest bill of $24,000 claimed by his regional council colleagues for the year to June 30.
The first-time deputy racked up bills of $10,490 for accommodation and meals, $1346 in travel expenses and $8364 in mileage.
His $67,161 salary is the second highest after chairman Peter Buckley's $137,216.
He spent half of his $20,940 expenses on hotel accommodation and food. Mr Buckley's expenses excluded meeting allowance and mileage.
But Mr Friar has defended his hefty expenses because of the distance between his Whangamata home and the council's Hamilton headquarters and his increased responsibilities as deputy chairman.
"I'm in Hamilton more often than the others by a long way.
"This year has been aggravated by the regional policy statement. I attend most meetings and virtually all workshops - that sort of thing."
Mr Friar said the difference between councillors' pay packets was down to the amount of work they did in meetings and in constituencies and the distances they travelled. He also argued the work of rural councillors was heavier than the four Hamilton-based representatives.
Mr Friar charged ratepayers $10,491 for accommodation and meals in 2011/12.
He said the bill was cheaper than it could have been because he chose to collect $50 a night and stay at private accommodation in Hamilton instead of a spending up to $190 a night in a hotel. He stayed in Hamilton on average between two to four nights each week.
"I was going mad in a motel room ... and the cost was an issue.
"I have a bit of an intense interest in costs of council, so that bore a lot of weight as well."
Despite travelling a similar distance as Mr Friar from her Taupo constituency, councillor Laurie Burdett spent $16,504 less than him.
Phillip Legg, who represents Matamata-Piako, had the second biggest expense bill, receiving just over $24,000 in expenses.
Hamilton-based councillor Tony Armstrong had the lowest expenses, at $10,581.
Mr Armstrong, a Rates Control Team councillor, said this wasn't because he was doing less work, but because he didn't claim for every informal meeting or conversation relating to the council. "I may have a more low-key way of communicating with my public."
This is the first time the council has published councillor expenses after councillors voted in favour of them being openly reported.