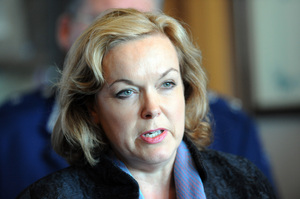 The National Party strongly opposes proposals to ditch a rule that lets MPs who win an electorate bring others in on their coat-tails.
Prime Minister John Key and Justice Minister Judith Collins have refused to give their views on the Electoral Commission's review of MMP, including recommendations to scrap the electorate seat threshold, lower the party vote threshold from 5 per cent to 4 per cent and abolish overhang seats. However, National's view has been made clear through its party.
Its submission says the proposed changes would have given the Maori Party the balance of power in both 2008 and 2011, leaving the election result uncertain despite clear mandates for National.
The coat-tail rule has become unpopular after deals like the Epsom "cup of tea" between John Banks and Mr Key, seen as jimmying the system to ensure minor coalition parties stay in Parliament.
Labour, NZ First and the Green Party mostly support the changes, but National can expect pressure from its coalition partners, some of whom want the party vote threshold lowered.
The Maori Party supports that but is considering its view on the electorate seat threshold.
Who supports what
Party vote threshold of 4% or 3%
Support: Labour, Greens, Mana, UF, Conservatives
Against: National, Act, NZ First.
Remove electorate threshold
Support: Labour, Greens, NZ First
Against: National, Act, UF, Maori, Mana, Conservatives.