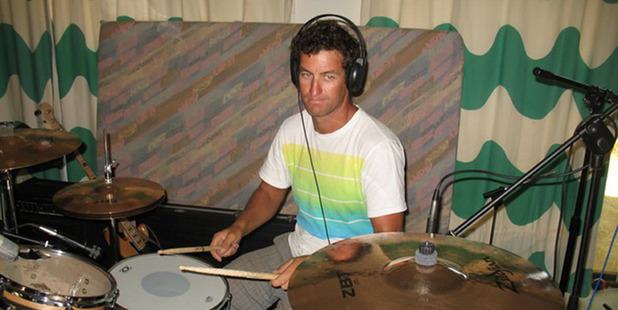 A former bouncer found guilty of murdering a New Zealand musician by pushing him through a second-storey pub window has been sentenced to life in prison today.
Stefan Pahia Schmidt, 26, will serve a minimum of 14 years, after being sentenced by the Supreme Court of Western Australia today.
A jury delivered a guilty verdict against Schmidt on June 20 after an eight-day trial.
Schmidt admitted pushing Andy Marshall - the cousin of slain Feilding farmer Scott Guy - through the window of a Perth pub in May 2011.
But the trained boxer and kickboxer with links to Perth's outlaw Rock Machine motorcycle gang had pleaded not guilty, saying the death was an accident because he only meant to push the 29-year-old out of the way as he tried to tell two girls he knew to "go home".
Crown prosecutor Amanda Forrester told the court today that a life sentence was entirely justified, and there needed to be strong deterrents to acts of random violence in licensed venues.
Schmidt's trial was told Mr Marshall was talking to two girls with his back to the window at the Ocean Beach Hotel at Cottesloe when Schmidt swore at him and pushed him through it.
As Schmidt fled the pub he glanced at Mr Marshall, who he didn't know, dying on the footpath.
His sentence was backdated to the date of Schmidt's arrest in May last year, which means he will be eligible for release in 2025.
Schmidt was due to be sentenced on Friday but after hearing family victim impact statements and defence counsel submissions, Justice Ralph Simmonds adjourned sentencing until today.
Mr Marshall's father Alan, who flew to Perth for the sentencing, read out a victim impact statement on Friday in which he told of his devastation.
"Not a day starts without a sick feeling and a deep abiding pain," he told the court.
His wife Wendy, who spoke via video-link from New Zealand, said it was like being in "an avalanche of black snow".
"The sense of loss is overwhelming," she said.
Alan Marshall, who is returning to New Zealand tonight, told the New Zealand Herald his family was relieved the process had come to an end.
"We are aware that it will never be over for us, but at the same time there is a little bit of closure from the point of view that this is the end of a chapter."
He believed the sentence was a good result.
"It's hard to say you're happy with it because there is no result which is going to get our son back, and there is no compensation for that. So it's not about feeling like it's payback or revenge or getting square, it was about a punishment that fitted the crime. But also it needed something as a deterrent to address that culture of violence," he said.
Mr Marshall said he had travelled to Australia for the sentencing to honour his son and to make sure people got the message that life was precious.
"The whole point for us about being at the trial and being at the sentencing is about Andy. He is the centre of it. The people that you love are very important in your life - if you love someone let them know."
- APNZ and AAP