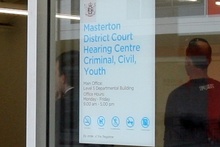 A Masterton mother accused of trying to force her 9-year-old daughter to take a gun and shoot her former partner has admitted a charge of child cruelty and unlawful possession of a rifle.
The 26-year-old has been granted interim name suppression and was remanded by Judge Michael Behrens in Masterton District Court until November 5 for a pre-sentence report.
Her co-defendant is also charged with indecently assaulting the girl. He has denied all charges and been remanded to next month for a plea evaluation conference, with interim name suppression.
Police said the girl told her mother she had been abused by the woman's partner. Disbelieving the girl, the mother had grabbed a rifle, given it to the girl, and tried to point it at the partner, saying "shoot him... do it".
The mother later told police she did not believe the girl had been abused by her partner and had only intended to scare her.
By Don Farmer