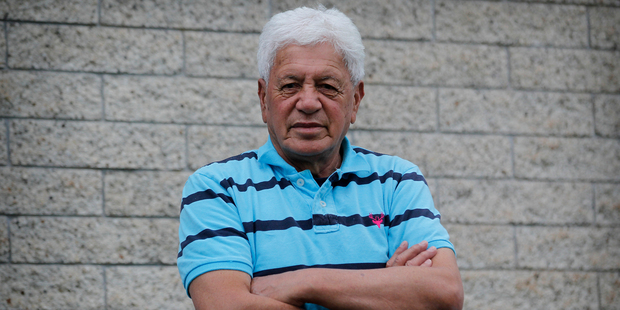 The Government has thrown a lifeline to a struggling West Coast mine as hundreds of coal workers look elsewhere for jobs.
One option could see South Island miners helping to rebuild Christchurch, but the outlook is less certain for Huntly miners facing the axe.
Economic Development Minister Steven Joyce, who flew to Greymouth yesterday for talks about the future of Solid Energy's Spring Creek underground mine, said the Government would not be bailing out the mine or the state-owned energy company.
Mr Joyce said an option was for some mine workers to go to Christchurch as the company determined the mine's future.
"The question for Solid Energy is can it make a success of the Spring Creek mine? The question they have got to grapple with is, once they have spent the money on the next stage of development will the mine actually be profitable?" Mr Joyce said.
Solid Energy last week announced 140 job cuts, the suspension of Spring Creek operations and a reduction in Huntly East mine work as tumbling global coal prices hits its bottom line.
Yesterday its chief executive, Dr Don Elder, admitted the company handled the news badly, and accepted it had lost the trust of its workforce.
Dr Elder also suggested the company might keep other staff on the payroll and contract them out to Australian firms.
He accepted that he had not treated staff at Spring Creek fairly by leaving them hanging without a decision. Had he been in the same position as his staff, he would have marched in protest too.
"My heart bleeds for people," Dr Elder said.
Until this week, the Government insisted it could not interfere in the state-owned enterprise. However, Dr Elder said the company was now working with Treasury advisers.
The Government had not opened its cheque book, but recognised Solid Energy could "not do this without them".
"They don't want 230 people out of a job."
Mr Joyce, asked if the developments foreshadowed the end of underground mining, replied: "It depends on a range of things including the nature of the coal, the nature of the mine, the geology and a whole range of things. I don't think you can blankly say that one would work and the other wouldn't - it comes down to the economics of each mine."
Peter McIntyre, investment adviser for Craig's Investment Partners, said the costs of underground mining were significantly higher than opencast mining.
He said a fall in demand coupled with plunging prices for coal made Solid Energy's predicament a difficult one.
But he was positive when asked if the underground mining industry could bounce back.
"We have seen this in the gold-mining sector when prices are low. If you look at some places over the last 10 years the cost of mining is sort of two to three times higher (for) getting the stuff out of the ground than it was a decade ago.
"These guys are fighting against higher costs to get it to market. When the price is low they've got no option really."
- Additional reporting: Tui Bromley of the Greymouth Star
Family's future looking shaky
Former miner Barry Maipi says he fears for his family's future and what's in store for his hometown as 60 jobs at the Huntly East mine are cut.
The retired grandfather followed his father and grandfather into the mines where he spent 20 years before taking a job at the Huntly Power Station.
He has six relatives working at the mine, none of whom wanted to speak to the Weekend Herald for fear of upsetting their employers.
Three of them will be among those losing their jobs this month.
Mr Maipi said the Waahi Whanui Trust had been facilitating meetings for affected workers, Maori and Pakeha, with Winz, Tainui and local banks while also helping them to re-write their resumes.
"I feel for these young fellas, many of them have their first mortgages and families to support, they earn good money and it will be hard to go from that to earning $14 or $15 an hour."
Mr Maipi said the trust was also helping a number of workers secure passports as they prepare to join the exodus to Australia.
"The thing is over there miners are a dime a dozen and unless you've got a trade it's not as easy to get a job."