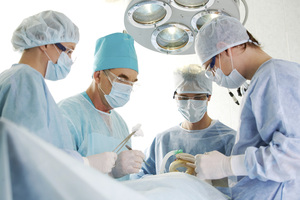 A nationally consistent process for supporting patients seriously affected by pathology errors is one of a number of recommendations made after five women had unnecessary surgery because of mistakes in reporting pathology results.
In June the Ministry of Health convened a panel of experts to look into the five cases, which included one woman having part of her jaw cut away after being wrongly diagnosed with cancer of the mouth.
Another woman had a mastectomy by mistake after her breast biopsy was swapped with another.
A Herald on Sunday investigation found six woman had been affected by errors made in pathology laboratories.
The panel of experts today reported back that there was five incidents over a two-year period.
Four incidents involved breast biopsy tissue and the fifth involved oral tissue.
Four of the errors resulted from transposition of specimens with those of other patients during the laboratory process. The fifth error resulted from a misinterpretation of the specimen, it reported.
The panel found that the overall quality of processes in New Zealand laboratories were of a high standard, but international research showed that the nature of processing specimens was vulnerable to errors of these types.
"The longer term solution to reducing these errors is to introduce greater use of technology of the laboratory process," the panel said.
It also recommended that there be improved reporting of serious and sentinel events, improved collaboration between laboratories and improved nationally consistent processes for supporting patients affected by serious errors.
"A major part of the report involved interviews with affected people and their families and the panel is very grateful for their input. Their experiences have highlighted that better support is needed for people who are harmed by diagnostic errors," Ministry of Health chief medical officer Don Mackie said.
Health providers, including laboratories, and other key organisations had been sent a copy of the report with the expectation that they reviewed their own processes based on the recommendations, Dr Mackie said.
- APNZ