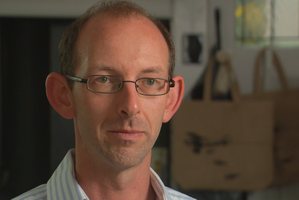 David Bain will soon discover whether he will get a multimillion-dollar payout for being wrongfully imprisoned for 13 years.
Justice Minister Judith Collins said she had received a report from retired Canadian judge Ian Binnie, who had to decide whether Mr Bain was innocent "on the balance of probabilities".
The minister said she would be meeting Justice Binnie over the next two weeks, and was expected to make a final decision before the end of the year.
Mr Bain was convicted in 1995 of murdering his family and spent 13 years in jail before being found not guilty in a 2009 retrial.
He had been sentenced to 16 years in prison for killing his parents, Margaret, 50, and Robin, 58, and three siblings, Arawa, 19, Laniet, 18, and Stephen, 14, by shooting them with a .22 rifle in June 1994 in Dunedin.
To be eligible for compensation, Mr Bain needed to have his conviction quashed on appeal without order of retrial or to have been given a free pardon.
Because his claim did not pass this test, he had to prove that his compensation bid met the standard of "extraordinary circumstances".
Justice Binnie was recruited to decide the claim in November, and interviewed Mr Bain in Auckland in July.
Mr Bain's advocate Joe Karam, who fought for his acquittal, last night said he could not comment on the compensation case.
Criminal law experts have previously estimated that Mr Bain's compensation could be up to $3 million, if his claim passed the stricter test demanded by Cabinet.
His trial cost $3 million, but he did not receive legal aid for his compensation bid.
In 2011, Cabinet granted Aaron Lance Farmer $350,000 after he was wrongfully imprisoned for two years and three months on a rape conviction. He had been sentenced to eight years in prison, but the Court of Appeal quashed his conviction in 2007. Shortly afterwards, new DNA tests excluded Mr Farmer as the attacker.
In 2001, David Dougherty was awarded almost $900,000 after being wrongfully imprisoned for three years for the abduction and rape of an 11-year-old girl.