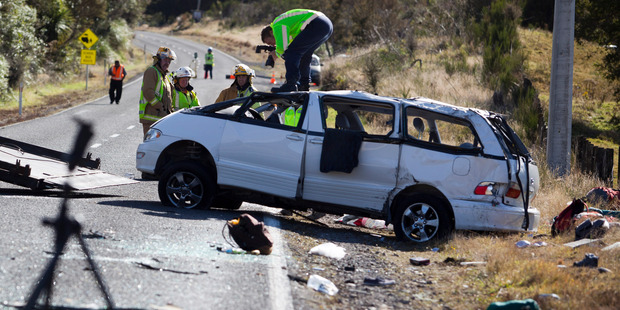 Fewer people are dying on the country's most dangerous roads, according to official figures.
The number of deaths on Waikato roads has dropped 20 per cent in the year to August 20 compared with the same period last year, according to the New Zealand Transport Agency.
Waikato road policing manager Inspector Leo Tooman said the lower number of deaths was promising - despite a recent rise, including the death of a 19-year-old woman killed on State Highway 1 near Huntly last week.
"When you look at what we've done so far they're down on last year's, so it's got to be positive that's for sure."
Waikato Regional Council spokeswoman Jo Carling said though road deaths were decreasing due to targeting enforcement and safer vehicles, the number of serious injuries appeared to be rising.
"Even though our fatalities are down ... quite a lot of serious injuries are still happening on the roads. So we might actually be seeing a little bit of a shift for fatalities to serious injuries and that's what we've got to get our heads around," Ms Carling said.
But Waikato still claims the highest number of road deaths for this year at 32, closely followed by Auckland. Nelson/Marlborough was the lowest with three deaths.
Taupo and Matamata-Piako districts bucked the Waikato's otherwise declining trend - exceeding their totals for the same period last year.
Taupo's figures significantly increased after the deaths of three American students (pictured) near Turangi in May. And Matamata-Piako's fatalities include an accident in July when a Paeroa man's car collided with a train at the intersections of Piako Rd and State Highway 26.
There have also been fewer crashes on the state highways compared with last year, with the Waikato police district, which excludes South Waikato and Taupo, recording 26 deaths so far this year compared with 35 in the same period last year.
Transport Minister Gerry Brownlee last week announced the Government would inject $1.3 billion into Waikato projects including safety improvements and the Waikato Expressway, the Hamilton Ring Road, public transport systems and other transport infrastructure within the next three years.