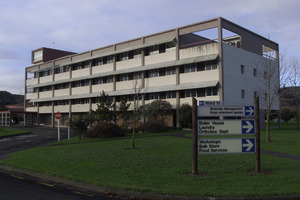 Substandard care for a 71-year-old man admitted to Gisborne Hospital after a heart attack contributed to his death three years ago, health and disability commissioner Anthony Hill has found.
Tairawhiti District Health (TDH) chief executive Jim Green said the death of the 71-year-old patient in 2009 was tragic and the board apologised unreservedly to his family.
In 2009, the man was treated with drugs to break up blood clots, but basic tasks expected of nurses were not reliably completed, the commissioner's report said.
After two days in the coronary care unit, the man was transferred to a general medical ward for acute patients. The next day his family became concerned about his condition and thought he might be bleeding in his brain.
The man's daughter communicated her concerns to the registered nurse on duty that morning and to the nurses on duty that evening. After taking the man's observations and speaking to him, none of the nurses had any concerns.
Shortly after that, the man vomited and a nurse contacted the house surgeon.
A surgeon reviewed the man and thought the likely cause for the man's symptoms was an infection.
Later that evening, the man's blood pressure increased, his heart rate dropped and he experienced a pause in breathing.
A CT scan of the man's head revealed he had a brain bleed.
The man's condition continued to deteriorate and he died five days later.
Mr Hill found that two registered nurses breached the Code of Health and Disability by failing in observations after he vomited.
The nurses also breached the code for failing to complete documentation to an adequate standard.
One also breached the code when signing off medication for the man without ensuring he had taken it, failing to complete a full set of neurological observations as directed by the house surgeon, and failing to contact a surgeon in a timely manner following a significant change in the man's condition.
TDH had an early warning chart to assist in the early detection of potentially unstable patients and to give guidance on the appropriate response.
The commissioner found, in this case, there was a widespread failure by the registered nurses to use this chart, but TDH had failed to take reasonably practicable steps to ensure its staff were using it correctly. The commissioner said TDH was responsible for fostering a culture for staff to communicate effectively with families and acknowledge their concerns.
The commissioner recommended that the nurses undertake professional development and required TDH to provide the results of audits on the use of the early-warning charts.
Mr Green said while nothing could make up for the distress of the family involved, the DHB welcomed the health and disability commissioner's recommendations.
"We have done a huge amount of work at Gisborne Hospital to implement changes to ensure this kind of tragedy does not occur in future."
-The Gisborne Herald