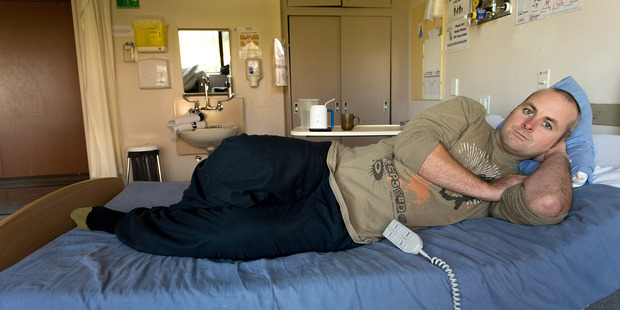 The skydiving industry has been ordered to drug test staff, in an urgent move to protect customers.
The Civil Aviation Authority has issued a notice to all tourism operators, instructing employers that drug and alcohol tests need to be conducted before any staff are hired, and after incidents. Regular random tests are now also required. Any failed results have to be reported to the authority.
CAA health and safety manager Ed Randell said recent investigations had indicated "potential for safety concerns" in the adventure aviation industry. The new rules clarified how companies were expected to meet existing health and safety laws, which did not specify drug testing.
New Zealand Skydiving Association president Gareth Jacobs said the industry tended to attract thrill seekers who enjoyed partying as much as they enjoyed extreme sports.
"It takes a certain type of person to be a skydiver. That type of person may also take part in alcohol and drugs."
Jacobs said skydiving was safe in New Zealand but the new rules would weed the "cowboys" out of the industry.
He added most customers assumed drug and alcohol testing was already happening, but it was rare.
Tony Green, who owns major skydiving operations in Taupo and Auckland, said he drug tested staff but the $70 cost per test meant it was unaffordable for smaller businesses.
Former professional skydiver Mike Jones, who left the industry in 2010, said he had been horrified with the lifestyles of "young, bulletproof" staff working in tourist centres.
"I've seen tandem instructors and pilots stumble out of the pub at 4am then turn up for work at 8am the same day," he said.
Jones added it was impossible for customers to know whether staff they would be jumping with were affected by drugs, alcohol or fatigue.
The CAA would audit skydiving operations over the next few months to ensure a testing programme had been set up.
Randell said the Transport Accident Investigation Commission had identified staff involved in the Fox Glacier plane crash and Carterton balloon accident had cannabis traces in their blood.
Two tandem skydiving masters in the 2010 Fox Glacier accident, in which nine poeple died, had cannabis in their systems. A coroner's inquest ran for a week last month but the findings were reserved.
Earlier this year, 11 died when a hot-air balloon in Carterton hit power lines and burst into flames.
- Celeste Gorrell Anstiss
'I thought I was a goner'
A couple of weeks ago Liam Dunne lay in a muddy field with a broken back after a terrifying skydiving mishap.
He thought he was "a goner" as he hit the ground but now says he would not change a thing - even the accident that nearly killed him.
Dunne says skydiving is safe. He says he feels extremely lucky, despite metal screws in his back, hours of gruelling physio and sleep interrupted by pain shooting through his body. "I am taking the positive from it," father-of-two Dunne told the Herald on Sunday.
"I didn't die and I should have died. You just appreciate things a lot more."
Dunne faces about 13 weeks of rehabilitation at the Burwood Spinal Unit in Christchurch before long-term care in his hometown of Taupo.
His parents have flown from Ireland to support him, his wife Sally and their two children. Investigators say it may take two months to complete their report.
- Kirsty Wynn