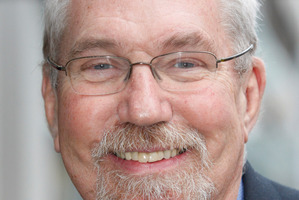 Youth advocates - lawyers who appear for young people in the Youth Court - believe their specialist role will be undermined to the detriment of their clients if some of the changes designed to rein in legal aid costs pass into legislation.
The lawyers believe their service was swept up in the desire to curb spiralling legal aid spending after a report by Dame Margaret Bazley in 2009 which was highly critical of the legal aid service.
The result was the Legal Assistance (Sustainability) Amendment Bill, which was introduced by former Justice Minister Simon Power who said the measures contained in it would result in savings of $138 million over four years.
Controversial announcements have already been made on changes to the Family Court and the youth advocates are concerned that a year on, changes affecting them remain in the bill.
The main problem is a widening of eligibility to practise as a youth advocate, turning the role from that of a specialist with experience to one open to anyone who practises at the criminal bar, even those newly out of law school.
Youth advocates Jim Boyack and Helen Bowen, who are veterans in the field of restorative justice, said the role required a range of attributes.
It was often the very underprivileged and vulnerable who ended up in Youth Court and it was necessary to understand how young people worked and thought and be able to communicate with them.
"It's such a delicate time, 14, 15, 16. If you can make a difference at that time you make a difference for their life time," said Ms Bowen.
The bill went to the justice and electoral select committee last year and various submissions were made, including one by the Principal Youth Court judge Andrew Becroft on behalf of youth court judges.
Judge Becroft wrote that the judges' concern if the bill passed in its current form was that courts would be disadvantaged by the mandatory application of standards that appeared unrelated to the Youth Court.
"That which isn't broken and does not need fixing will be broken by this process."
The bill would dilute the pool of quality youth advocates with the competence and experience standards set at the lowest level, he wrote.
University of Auckland law lecturer and Scottish children's rights lawyer Alison Cleland started a research project this week into the role of youth advocates in the youth justice system.
She said the work they did was outstanding and that the proposed change was "astonishingly short-sighted".
A spokesman for Justice Minister Judith Collins said the bill was following due process.
It had not been reported back to the Government yet, but when it was the Government would take select committee advice and submissions into account.