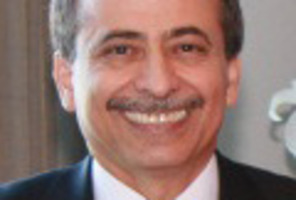 A free youth health clinic dedicated to a Christchurch doctor who died in the CTV Building collapse was opened by his family today.
Dr Husam Sabar Al-Ani, 55, was a popular GP at The Clinic in the Canterbury Television Building and died along with 114 others in its February 22 collapse last year.
He had moved into the ill-fated building just months earlier after his previous premises were deemed unsafe following the Boxing Day shake in 2010.
Dr Al-Ani also worked for the 198 Youth Health Centre, which closed in April 2010 after providing free health services to young people for 15 years.
It was forced to shut because of a lack of Canterbury District Health Board funding.
Today, it emerged from the inner city rubble just one block from where the CTV Building once stood dedicated to former Iraq soldier Dr Al-Ani.
His three daughters, Azza, 26, Aysha, 23, and Haya, 19, and widow Wasan - who helped to raised more than $25,000 so the centre could reopen - unveiled a plaque and officially opened the 298 Youth Health Centre.
Today, his youngest daughter Haya said: "My dad loved Christchurch and this is a nice way to remember him. It's more a celebration of his work, and what the centre did, and moving on than, rather just being sad about it.
"When you hear people talking about Dad as a doctor, in the same way that we saw him at home, it's really amazing."
Haya and her mum moved to Auckland after the quakes and she enrolled at Westlake Girls' High School where she enlisted help to sell custom-designed t-shirts to help raise cash for the new health centre.
The centre provides people aged 10 to 25 with free medical consultations, mental health services, housing support, peer support, and alcohol and drug counselling.
The centre, the brainchild of Christchurch GP Sue Bagshaw, is housed inside one of 11 wooden properties that make up a new Youth Hub in Barbadoes St.
Associate Health Minister Peter Dunne said the hub was the "premier model" for one-stop youth healthcare services in New Zealand.
Haya, now studying at Auckland University, was delighted that the centre has come back so quickly.
"Ever since the 198 centre shut down in 2010 there's been a real need for another one to come back.
"And with the earthquake, plans for the new centre were put back, and they lost their doctor - my dad, so it was all a bit hard. But it's amazing to see it all has come together within a year."
Emma Alldridge, a nurse who worked alongside Dr Al-Ani, paid tribute to the primary care practitioner who dedicated hundreds of hours for no charge to help Christchurch youngsters.
She described Dr Al-Ani, a New Zealand citizen originally from Iraq who emigrated with his family in 199, as a "kind and gentle man", popular with everyone, and a "true advocate" for his patients.
"Without his generosity, we wouldn't have helped as many young people as we have," Ms. Alldridge said.
- APNZ