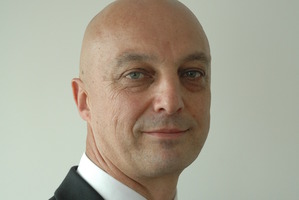 A three-horse race on the alcohol-purchase age is likely to be reduced to a choice between keeping it at 18 and raising it to 20 when alcohol reforms come before Parliament today.
The most contentious proposal is to raise the age to 20 in supermarkets, bottle stores and dairies. MPs can also vote to keep it at 18 or raise it to 20 in both bars and off-licences.
Justice Minister Judith Collins said MPs would vote on all three options today. If none of the options secured 50 per cent of the vote, the least popular option would be eliminated.
The remaining two would be voted on, with the winner written into law.
On the basis of MPs' responses so far, the least popular option is the split age.
It is difficult to predict how MPs will vote in any second round.
If half of those who vote for the split age then choose 18 and the other half choose 20, the 18 option is likely to be the winner.
But the vote remains close enough that any of the three options could prevail, including a dramatic rise to 20 years old for all alcohol purchases.
Mrs Collins said she would vote for the split age because it "ticked more boxes" in reducing alcohol harm.
If it dropped out in the first vote, she was divided on what her second choice would be.
"I look at the fact that 18-year-olds can be sent off to be police officers, 18-year-olds can be sent off to die for their country.
"I'm also aware that neurologists say our brains don't stop forming until we're 25 and that the later we indulge in alcohol and other drugs, the better for our brains. So I'm also aware of that."
The split age was initially the most popular option with MPs.
Green Party alcohol spokesman Kevin Hague said some MPs had become concerned the split age could increase the risk of drink-driving by encouraging people to travel to bars, whereas previously they would have bought alcohol at a bottle shop.
New Zealand First leader Winston Peters confirmed yesterday that all eight of his caucus would vote to raise the age to 20. He said the lowered age had been an "absolute disaster".
National Addiction Centre director Doug Sellman said he hoped the age would be raised to 20, as originally proposed by the Law Commission.
"Teenage binge drinking in New Zealand is causing an enormous amount of harm and since the age of purchase was lowered in 1999, the damage to young people, particularly young women, has been significant."
Debates on the bill are expected to extend into September.