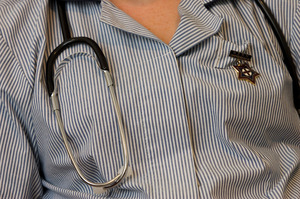 The Waikato District Health Board has been ordered to again apologise to the family of an elderly patient whose records were wrongly filled out multiple times.
But the Health and Disability Commissioner has told Rynae Butler, who lodged a complaint about her late father's care last year, it could not order further improvements above those already made by the DHB.
Ms Butler complained over the care of her 79-year-old father Sam Butler first by a Tokoroa Hospital nurse and later by Waikato Hospital staff in the days leading up to his death there in June last year.
She criticised the DHB for a series of errors in documentation - including a patient-initiated not for resuscitation authorisation form that was completed without her father's signature.
The DHB has since admitted staff used the wrong form.
Ms Butler was left angry at the family's treatment, complaining they had not been able to reach Mr Butler's doctor and were shown a lack of compassion by staff.
She was also unhappy her mother had been advised of Mr Butler's deterioration too late - and arrived at the hospital half an hour after her husband died.
A Hamilton GP who independently reviewed the case acknowledged there had been some failings, but said most had been "adequately addressed" through meetings with Ms Butler and follow-up actions.
Dr David Maplesden said many of Ms Butler's complaints represented "shortcomings of a mild to moderate degree".
Commissioner Theo Baker told Ms Butler no further action would be taken, but the number of issues warranted a written apology.
The DHB had already written to Ms Butler and apologised for areas where it had failed.
Melody-Rose Mitchell, nurse manager of the hospital's cardiology, cardiothoracic and vascular surgery department, told her that noting the time of her father's deterioration should have been a "minimum standard".
She could not explain why family members had not been able to speak to Mr Butler's doctor, and apologised for a "poor standard of documentation" and a "lack of appropriate communication and compassion".
The hospital had now introduced a new auditing regime ensuring forms are checked by charge nurse managers.
Ms Butler told the Herald yesterday that while she was happy improvements had been made, she felt her complaint had not been taken seriously enough.
"Just the gravity of the errors and the amount of them, you couldn't blame me for questioning them," she said.
"To not consider them important evokes more questions to me about the health system - it's not good enough."
She was considering lodging a new complaint with the Ombudsman.