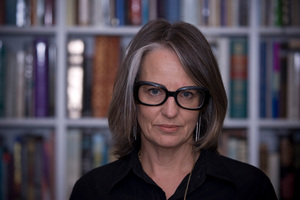 A former soldier who created a Facebook page that attracted death and rape threats against a documentary maker will shut the page down - but insists he is not under pressure to do so.
The page was directed at Barbara Sumner-Burstyn, who caused outrage with her comments about army medic Lance Corporal Jacinda Baker, one of three NZ soldiers killed last week in Afghanistan. She has since apologised.
Sumner-Burstyn said of the lance corporal: "Oh so fallen soldier Jacinda Baker liked boxing and baking - did they forget she also liked invading countries we are not at war with, killing innocent people and had no moral compass."
She went on to say we should not respect Lance Corporal Baker for her "flawed" choices where you "go to war and expect to be killed, you can't have it both ways".
Hundreds of messages were posted in response, including the death and rape threats and promises to hunt Sumner-Burstyn down. She is said to fear for her life and her scared family have moved out of their home.
Yesterday, former soldier Ted Grainger said he would shut the site down. "We have achieved what we set out to do. I will be closing this page down when I return from Task. I have not been pressured and those who know me know that would be impossible to do anyway," he said, writing online.
He said Sumner-Burstyn's apology was poor, but told supporters to move on. He earlier had deleted the threats and urged members to show restraint.
The page had attracted nearly 23,000 members last night.
Richard Anderson wrote: "While I was completely offended by SB's comments, I was also unimpressed with the death/rape threats made in reply; especially those purporting to be from serving or ex-NZDF personnel."
Sumner-Burstyn is in Canada and told the Herald on Sunday she was not sure when it would be safe to return, and that Interpol and police were investigating the threats. However, a police spokeswoman was unaware of any investigation, and checks were being made with Interpol on what involvement that agency was having.