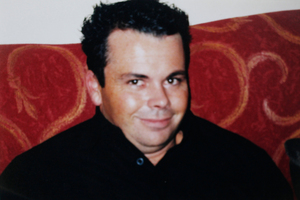 Name suppression has lapsed for a man charged with murdering Helensville man Lee McMurdo.
John Grant Cuthers, 28, was jointly charged alongside Andrew Parry Nicholson, 24, with killing the father-of-three at his home last July.
The pair, both from Massey, are also charged with stealing a car police believe is linked to Mr McMurdo's death, and a raft of methamphetamine charges, including supply and conspiracy to supply.
Cuthers, known as Johnny, is unemployed and lives in Massey with family. He and Nicholson were arrested on Saturday after a 13-month investigation into Mr McMurdo's death.
His daughter found his body and police said at the time it appeared he died as a result of a violent assault.
Cuther and Nicholson appeared in the North Shore District Court yesterday.
Cuthers' girlfriend Victoria Jackson, 21, also appeared on a number of methamphetamine-related charges. None of those charges relate to Mr McMurdo's death.
Cuthers and Jackson, who is originally from England but living in Massey, stood close together in the dock and were told off by police for holding hands.
Cuthers' lawyer sought name suppression for a number of reasons. But a further suppression order prevents the Herald from publishing those details.
A third order also prohibits the publication of images of Cuthers, Nicholson and Jackson.

Their lawyers argued in court that publishing pictures could create identification issues for witnesses called to testify in a trial.
Both men were remanded in custody and will reappear in court on September 4.
Jackson was remanded on bail and will reappear the same day.