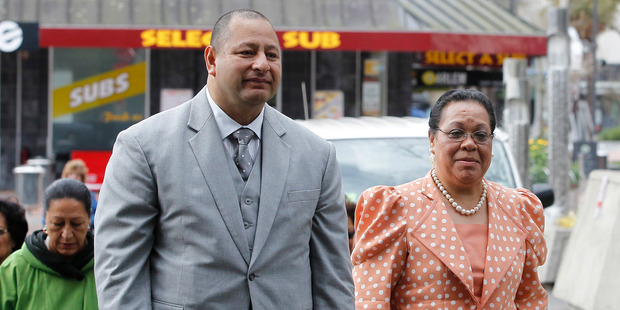 Tonga's King and Queen made their first official visit to Hamilton yesterday afternoon during their trip to celebrate the sixth anniversary of the coronation of the Maori King, Tuheitia.
King Tupou VI and Queen Nanasipau'u arrived in Civic Square in a Rolls-Royce and had a brief meeting with Hamilton Mayor Julie Hardaker and city councillors on the council building's ninth floor.
Earlier in the day, the King and Queen were welcomed with a powhiri when they visited Tainui Group Holding's The Base shopping centre.
Tainui tribal and corporate leaders also briefed the visitors on tribal business and the vision for the tribe and the delivery of health services.
King Tuheitia invited the royal couple to Waikato when he attended King George Tupou V's funeral in March.
They arrived on Saturday and will visit the Waikato Museum, a Waikato dairy farm and Rotorua before returning to Auckland on Friday and then back to Tonga at the start of next month.