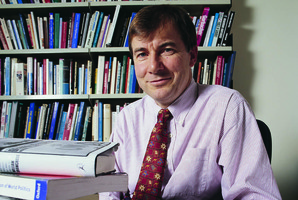 Taliban forces responsible for the deaths of three New Zealand soldiers in Afghanistan most likely travelled from the Baghlan province where Hungarian troops have been "reluctant" to patrol, an academic says.
Professor of International Relations Robert Patman says the three soldiers killed in the Bamiyan province overnight highlights the issue of Taliban forces getting across the border to Bamiyan, where five New Zealand troops have been killed this month.
The soldiers killed overnight were travelling in a convoy when a roadside bomb detonated.
Lance Corporals Pralli Durrer and Rory Malone were killed in a gunfight on August 4.
Hungarian soldiers responsible for security in the Baghlan province "unfortunately ... have been reluctant to actively patrol the area", Mr Patman told TVNZ's Breakfast this morning.
"What we do know is insurgents like the Taliban do not like active patrolling because it keeps them off balance," he said.
"What they do not like is the sort of patrolling that the Kiwis have been doing where you get integrated with the community and you get intelligence from the community because you're seen as a presence.
"That's not happening in Baghlan and it's not surprising these attacks are originating from Baghlan."
Mr Patman said Hungarian troops were not likely to change their tactics.
"Many countries now know that the international presence is going to be pulled out by 2014. [Hungarian soldiers] are probably not going to adopt new techniques that ... could run the risk of unnecessary casualties before a major troop pull-out.
"I think it will probably be the Kiwis who have to take the initiative here."
- APNZ