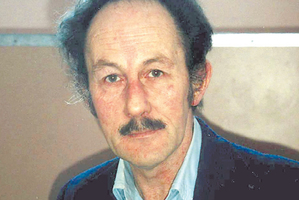 Wanganui mayor Annette Main doubts the Corrections Department will do enough to keep Wanganui residents safe from sex offender Stewart Murray Wilson.
Main told TV One's Q+A programme today that she was not convinced the new GPS tracking technology, recently introduced to New Zealand, would stop Wilson reoffending when he is released from jail on September 1.
"What they haven't managed to do is convince the Wanganui community that it will work," she said.
"Unfortunately, with the new technology they're talking about, the GPS, it hasn't been tested in New Zealand yet and understandably the people of Wanganui are concerned."
The Wanganui District Council has less than a fortnight to stave off Wilson's release into the community.
Residents have vented their anger at several heated public meetings, and local businesses have threatened to ban Wilson from their stores if authorities continue with plans to house him in Wanganui.
The Corrections Department has said Wilson, known as the Beast of Blenheim, would be subject to the strictest conditions of any person ever released from prison.
He will be one of the first fitted with a GPS tracking device, which will alert authorities when he moves into restricted areas.
"But still we don't have the confidence that we wanted ... what if it [the GPS] fails?" Ms Main said.
The community has voted to fund a judicial review of the parole board's decision to relocate Wilson to a house on the Wanganui prison grounds.
"We haven't got enough information, we weren't given this information in time, we weren't able to discuss it and we weren't able to come up with the confidence that this would work," Ms Main said.
"At this moment we're actually not accepting this is going to happen."
-APNZ
- APNZ