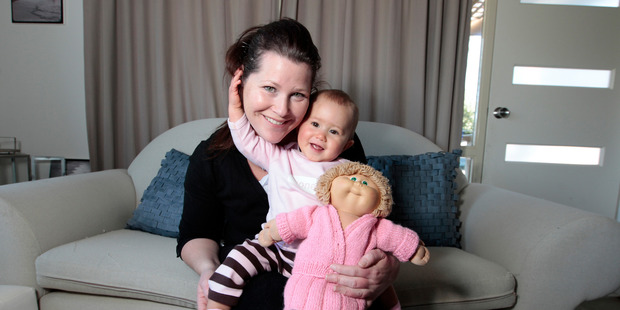 Cabbage Patch Kids have staged a quiet but emphatic comeback. The popular dolls from the early 1980s officially relaunched in New Zealand last month but sold out before there was a chance to advertise.
Jeremy Kirk-Smith from New Zealand distributor Planet Fun said the dolls were one of the biggest toy crazes in history and clearly still a favourite.
"We imported 1400 and they sold in days. It was incredible," Kirk-Smith said.
A small number of the dolls were released in 2004 but Kirk-Smith said part of the popularity this year was because children of the 1980s now had children of their own.
"They want their own children to experience the toys they grew up with."
Other 80s toys that have had huge success in relaunch included My Little Pony, Strawberry Shortcake, Carebears and, more recently, Smurfs.
Kirk-Smith said toys based on popular 1960s series Thunderbirds were about to make a comeback as were Teenage Mutant Ninja Turtles and 1980s fashion doll Sindy.
As with the original Cabbage Patch Kids, the new line of dolls come with adoption papers and birth certificates.
Mum's baby doll still going strong
Jennifer Jamie remembers hunting through her father's luggage, after a business trip, for her longed-for Cabbage Patch Kid.
"I remember begging for one and then asking at the airport if he got me one and he said he hadn't. I think I spotted it in the boot of the car later though," Jamie said.
"Her name is Rhonda and I loved her. I hated the name and wanted to change it."
Now 36 and mum to a real baby girl, Amaya, 1, Jamie said it was the uniqueness of the Cabbage Patch Kids that drew her to them in 1983.
"I think it was the birth certificate and the fact each one was different that made them special. All of my friends at school wanted one, it was pretty huge."
With Rhonda now out of storage she has been dusted off and presented to Amaya.
"She will probably just be thrown in the toybox but it is nice to be able to hand her on."
Garden variety
* In 1983, American customers were injured brawling at toy counters.
* In New Zealand, children went on waiting lists to "adopt" the dolls.
* During the 1983 Christmas season, the US$25 ($31) kids were "adopted" on the black market for as much as US$2000.
* In the first nine months, more than six million Cabbage Patch Kids were sold.
The Herald on Sunday has six Cabbage Patch Kids to give away. To enter, email your details to editor@hos.co.nz with the subject line: Cabbage Patch Giveaway.