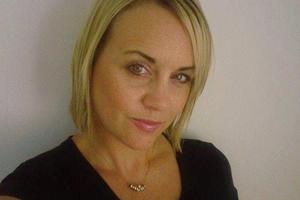 Friends of missing woman Rae Portman are urging anyone with information about her disappearance not to hold back from talking to the police.
On June 20, Ms Portman, 33, drove from Hamilton to Auckland, dropped her car at a friend's place and then returned to her motel. She hasn't been seen since. Her mother reported her missing on July 2.
One friend, who asked not to be named, said it was worrying to know several weeks had passed with no sign of her.
"Someone out there knows something and they need to tell police."
Ms Portman, who was known by her nickname Bok, had links in the drug world, causing the friend to wonder if people would be scared coming forward.
A Facebook site set up to help find Ms Portman had attracted some negative comments because of her drug use, but the friend said that was only a small part of her personality.
Another friend, Candice Nicholls, posted a message on the Facebook site pleading for information.
"Somebody knows something ... Who was the last person she text? or phoned/ what cell tower did it come from? Nobody vanishes in Auckland - somebody knows!"
Meanwhile, police are not ruling out a woman who was arrested for assaulting Ms Portman from the investigation, although it is more likely to be unrelated.
The 30-year-old woman from Manurewa was arrested this week for assaulting Ms Portman 12 days before she disappeared.
Detective Inspector Mark Gutry believed it was an isolated incident. The woman would appear in the Manukau District Court next week.
Mr Gutry said officers did not have a specific place to search for Ms Portman and have been speaking to her friends and associates to try and piece together her movements.
She is known to have left her car at a friend's house and then travelled back to the motel where she was staying in Mt Albert. A focus for investigators is determining which car she travelled back to the motel in.
"We know she went back to the motel and we're working through all her movements. We're just trying to work out for sure what vehicle she might have been in," Mr Gutry said.
CAN YOU HELP?
Contact police on 0800 723 767, or Crimestoppers anonymously on 0800 555 111.