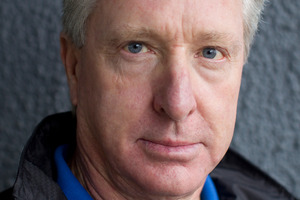 Hundreds of golfers have been stung by a promotion linked to the editor of a national golfing newspaper.
A police investigation is under way into how dozens of people lost money on deals promoted by Orewa businessman Lance Murray's New Zealand Golf Gazette.
The list of those affected stretched to more than 100 last night and police say they expect more to come forward this week.
Herald inquiries found that other people affected included an Auckland golf supplies importer facing losses of up to $10,000 and a Waihi golfer whose credit card was double-debited for a $1550 holiday package that was never honoured.
The bulk of the complaints came from golfers still waiting to receive golf shoes promised as part of a deal for new subscribers to the newspaper.
Receivers for Mr Murray's company, New Zealand Golfer Ltd, were last week appointed by Whakatane-based Asset Finance.
Les Austin, director of supplier Golf Gear New Zealand in Albany, supplied Mr Murray with 600 pairs of Kikkor summer golf shoes for the promotion this year.
He expected to lose between $7000 and $10,000, and is still receiving calls from golfers waiting for shoes.
The deal had proved popular and Mr Austin understood there could be as many as 400 more new subscribers than pairs of shoes.
New Zealand Golf Magazine publisher Geoff Witton yesterday said his publication had nothing to do with the allegations.
Mr Murray did not return Herald calls.
CAN YOU HELP?
Those who have been affected or who have further information on the allegations are asked to contact Simon Eckersley of Waikato Police (simon.eckersley@police.govt.nz).