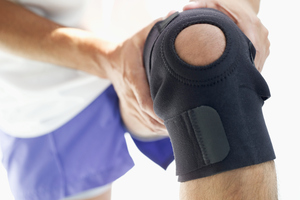 An advertiser who claimed its Mineral Mud Treatment would prevent hip and knee joint replacement surgery hit back at a complaint that it was misleading, saying it did not need to prove the efficiency of its treatment.
A direct mail advertisement for the treatment contained a number of claims about its efficacy, including the "real chance" of preventing hip or knee joint replacement surgery.
A complaint was laid with the Advertising Standards Authority (ASA) by a physiologist which said "I can assure you the efficacy of this treatment can be due only to the placebo effect".
The claim it could prevent surgery was particularly misleading and obnoxious.
In response to the complaint Mineral Mud Treatment's legal counsel said: "It is my understanding that acupuncture is quite regularly advertised throughout New Zealand yet there is no scientific proof one way or another for the efficiency of acupuncture yet practices do allow it."
The response went on to state that it was not Mineral Mud Treatment's position to have to prove its efficiency, rather it was the complainants duty to prove the remedy was not effective.
"Therefore until this is done there is nothing really to respond to except to say that the complainant has no knowledge of what he is talking about."
It then asked for the complainant to itemise in detail, using journal articles and medical information, what information he used to base his assertion that it was placebo.
But the ASA said that when a complaint was made, the onus fell on the advertiser to substantiate the claim.
No such evidence had been supplied by the advertiser to back up the claim which "required robust substantiation".
The advertiser declined to provide any further response to substantiate its claims, and the ASA ruled that the advertisement was likely to mislead and deceive consumers and exploit their lack of knowledge.
The ASA ruled to uphold the complaint.
- APNZ