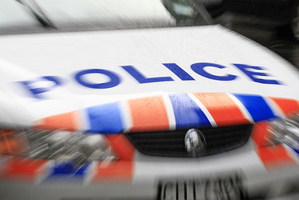 Three Hamilton people connected to the same family will appear in court after being arrested in separate incidents within a few hours of each other.
A 24-year-old woman was to appear in the Hamilton District Court today to face a drink-driving charge.
Police charged her on August 4 after she was stopped in King St and found to be three times over the legal breath alcohol limit.
Acting Sergeant Steve Jones of the Hamilton strategic traffic unit said members of the Chartwell Community Patrol had concerns about the woman's driving and alerted police.
"Taken back to the Hamilton Central police station she returned a breath alcohol reading of 1228mcg, the legal adult alcohol limit is 400mcg," Mr Jones said.
The woman had her licence suspended for 28 days.
Mr Jones said that in "a strange twist of fate" the woman's younger sister was arrested for the same offence a short time earlier on the other side of the city.
Police had received a 111 call about a security guard who had been assaulted after going to a Peachgrove Rd house to serve a noise abatement notice.
They arrived not long after and stopped a car seen leaving the house.
"The 22-year-old female driver told officers she was the sober driver for a number of older relatives but when breath-tested she returned a result of 823mcg, more than twice the legal limit."
The woman is to appear in Hamilton District Court on September 21 to face a charge of driving with excess breath alcohol.
Mr Jones said a 31-year-old man arrested at the property for the assault on the security guard was found to be the partner of the woman stopped driving in King St. He will appear in the same court on September 9.