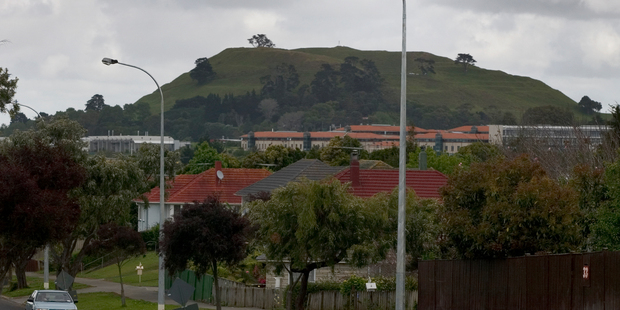 Ever heard of "view shafts"? I hadn't until Auckland Council member Sandra Coney drew the attention of the Mt Albert Residents' Association to the concept in a talk about heritage at our annual general meeting.
It appears that for several decades Auckland regional planners have written view shafts into Auckland plans, for protection of views particularly of the volcanic cones. These constrain the heights of buildings which would intersect the shafts. A great idea.
Each shaft is named with a letter indicating the objective of the view (A for Mt Albert, E for Mt Eden and so on) and a number.
The views of the maunga matter to Aucklanders as much as the views of the harbours which flank the isthmus. They define our place, they are way-points on our journeys, they identify our suburbs and are the graphics of our illustrated history.
To save these views it is necessary to comprehend the underlying structure of the landscape. View shafts that start from this or that point will not do it.
Two features give Auckland its distinctive landscape. The "recent" (250,000 years to the present) volcanic field is obviously one. The other is more subtle and immeasurably older.
The ridges, remnants of the "100 foot terrace" are the bones of the isthmus. They are also the preferred routes for people from the earliest days of Pakeha settlement and probably long before.
Go up, say, Mt Albert on a misty morning and there they are above the mists, clearly identifiable. These ridges are where the views start.
Zones of view on each of the ridge roads should be selected. Glimpses occur between single dwellings when you are travelling at low speeds. But wherever possible public open space should be created, with the cones framed to enhance their abiding significance.
The most notable ridge in the Albert-Eden Local Board area is Mt Albert Rd-Carrington Rd, all the way from Three Kings to Pt Chevalier. To the south there is the ridge of White Swan Rd and Hillsborough Rd, to the west, Blockhouse Bay Rd and Great North Rd, and to the north, Surrey Cres, Western Springs Rd and Ponsonby Rd.
These are roads destined for intensification of housing. All give views of Mt Albert and Mt Eden. We must not have residential canyons perched on the ridges. Here is a simple solution:
The ridges are not wide and their sides are often quite steep. Moving the proposed medium-density row and apartment housing one block, or in some cases one section off the ridge throughout the view zones would lower them sufficiently and would be enough to secure the view shafts.
To start we should identify and designate view zones on the ridges and include them in the Unitary Plan for Auckland. The view shafts will follow.