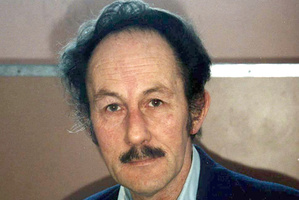 Stewart Murray Wilson, the man dubbed the Beast of Blenheim, is due to be released from prison on September 1.
He has served 18 years of a 21-year sentence for violent sexual offences against women and children, as well as numerous other offences.
His full-length sentence would have had him in prison until December 2015 but on September 1, he will have served his mandatory jail term, under the old sentencing rules.
So he must be released from prison, despite the fact that the Corrections Department, the Parole Board and anyone who's encountered him during his incarceration believes he has a very high risk of reoffending.
Consequently, the board has set the toughest parole conditions ever imposed on a released inmate.
There are 17 special conditions, including being tracked by GPS at all times; not having any contact with children; and not leaving the Wanganui district.
He will live in a house on the immediate perimeter of Whanganui Prison in the rural area of Kaitoke and will be, in effect, under house arrest.
The Wanganui district was chosen because it's one of the few regions in the country where none of Wilson's victims is living.
It would be nice to think Wilson will seize this opportunity to live out his days quietly and peacefully. But that's unlikely.
He has shown no remorse for his offending and is challenging the conditions of his parole.
There can't be any human error in the management of Wilson. One slip up and it won't be the probation officer or security guard who pays the price - it will be a vulnerable woman or defenceless child.
As one man from Wanganui told me direly, by placing Wilson in his home town, the Parole Board has effectively chosen Wanganui to supply Wilson's next victim.
It is up to our officials to ensure that prediction does not come true.

Debate on this article is now closed.</strong>