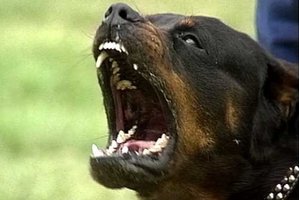 Stories making headlines across New Zealand at noon include rugby thugs in Hawke's Bay, diabolical teens in Rotorua and deadly smog in Masterton.
Hawke's Bay colts rugby is apparently plagued by a drinking culture with thugs who aren't very good at rugby venting their anger on the field.
'Diabolical' teens apparently from Rotorua Lakes High School have given a great demonstration of how after-ball parties can go horribly wrong.
A blanket of deadly smog hangs over Masterton.
Police were called in to restore public order after a registered rottweiler jumped off the back of a passing ute and attacked an unregistered pitbull in the Kaikohe town centre.
A SWAT team is on standby at Henderson's Bay.
Remember the days Auckland zookeepers threw in a pukeko for a lion to eat?
Here's a great NASA picture of the Mount Tongariro ash plume as it appeared at 12:55am NZT on Tuesday.
Not content to just watch his mum at the Olympics, Jordan Laybourn became the official torch bearer for the mini-Olympic Games at Kensington Stadium.
Stuck in his disabled Havelock North wine shop after a small fire, Mac Macpherson still had Twitter to make an astute observation.
When cruise ship passengers step ashore at the Port of Tauranga later this year they will be greeted by Shyann.
Aongatete teen Zachary Lance Fitzpatrick drank heavily for a couple of hours and then burned down a mobile classroom used to teach teenagers how to make informed life choices.
Police said Hardeep Pannu should have been clinically dead when they pulled him over.
A 16-year-old youth and 14-year-old girl didn't count on an off duty cop spotting them wandering into a dairy with a length of wood.
"Hec" Busby is credited with reviving the ancient arts of waka building and celestial navigation. Meanwhile fancy some Maori potato jam?
Gisborne is in the grip of viruses.
How hard is it to get 54 World War II veterans to the 70th-anniversary commemorations of El Alamein in Egypt's Western Desert in October?
A key witness in the royal commission hearing into the CTV building disaster is a convicted fraudster.
Ashburton's unique and historic Triangle is at risk of being demolished. Meanwhile Mid Canterbury dairy farmers are in the midst of a miserable calving season.
Brighton Domain in Dunedin has been "bloody mutilated" by a local resident petrol head.
Craig Rodger finds it hard to take the smile off his face when he thinks of humans venturing to Mars, equipped with a ray gun and seeking signs of life.
Meanwhile West Coast-Tasman Labour MP Damien O'Connor is now being courted by gays.
Top trending topics on Twitter in NZ at Noon include #18ThingsIWant, Kiwi House in London, #BlackSticks, #Olympics, #London2012, New Zealand and London.