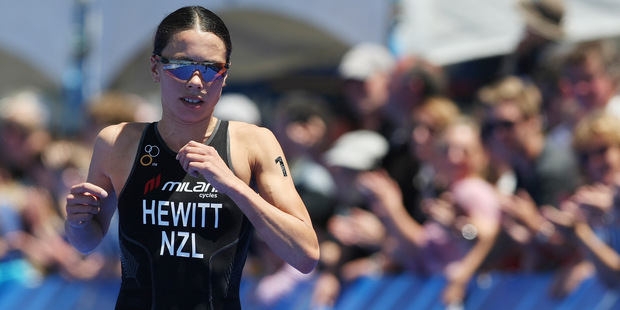 Television remotes are in for a hiding as sports fans put sleep on hold and surf 13 channels in a weekend sporting bonanza.
Sky Television is promising the most live sporting coverage ever seen in New Zealand.
The Olympic Games will take centre stage for many, but rugby fans will need to excuse themselves for a couple of hours tonight to watch the Chiefs in their quest for a first title when they meet the Sharks in the Super 15 final at Waikato Stadium.
The match will be shown live on Sky Sport One and the Rugby Channel and delayed on Maori Television.
Rugby league is in on the action, too, with eight games - 640 minutes of live action - including the Vodafone Warriors' home match tomorrow against a different team of Sharks (Cronulla).
But it is the Olympics that will hog most of the limelight and there is plenty of New Zealand interest.
Track and field, the showpiece of any Games, starts early this morning with the men's 1500m heats, featuring New Zealand's flag-bearer and Beijing silver medallist Nick Willis.
If all goes well, Willis should also be in Monday morning's semifinals.
Going head-to-head with tonight's rugby, the rowers wrap up their programme with two New Zealand crews in A finals - Storm Uru and Peter Taylor in the lightweight double scull and Emma Twigg in the single scull.
But the biggest clash with the rugby will be the women's triathlon, featuring Kiwi world No 1 Andrea Hewitt.
Pace yourself
A sport nut's survival guide for tonight's prime time TV viewing
* 7.35pm Super 15 rugby final, Chiefs v Sharks, begins on SS1
* 8.15pm Switch to SS6 at halftime for women's triathlon featuring New Zealand's world number one, Andrea Hewitt
* 8.25pm Check second half, make the decision Olympics or rugby?
* 8.30pm Emma Twigg in women's single sculls rowing final on SS5
* 8.40pm Storm Uru and Peter Taylor in men's lightweight double final
* 8.50pm Back to rugby for last 10 minutes (if you ever left)
* 9.20pm Back to the triathlon, which is expected to finish about 10pm