Lotto survey reveals most of us would keep working and not make public the news of overnight windfall.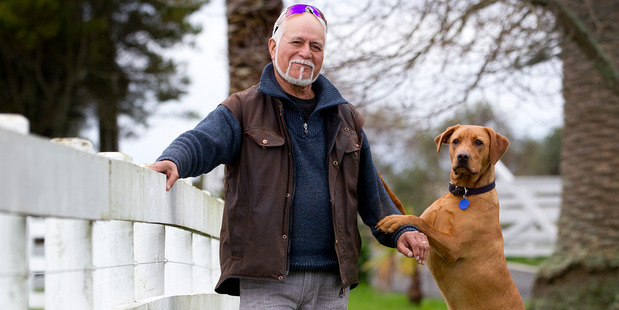 There could be an overnight millionaire sitting next to you at work - but chances are they've probably kept their fortune top secret.
Lotto has paid more than $7 billion in prizes to more than 300 million winners since its first draw on August 1, 1987.
As part of its 25-year anniversary, it asked 2000 of its regular players what they would do if they won $1 million and who they would share the news with.
Only 16 per cent said they would stop working. Half would stay in their same job, while others would look for a different job or head down a new career path.
Two per cent of respondents said they would tell everyone.
Twenty-eight per cent said they would tell only their other half, 43 per cent would share with their immediate family, 1 per cent would tell friends and family and 11 per cent wouldn't tell anyone.
Former truck driver Maurice Timu has spent nearly two years off work after winning $5.4 million in October 2010 - but he's getting restless.
At 62, he's nearly at retirement age but is looking to return to his trade.
"I was a truck driver for 40 years," he told the Weekend Herald.
"I used to work 70-hour weeks. I miss the routine - getting up at 6.30am and feeling like I had a purpose."
The father-of-three bought his ticket from his local Bell Bird Dairy in Manurewa but didn't find out he'd won until a day later.
Instead of keeping his ticket in his sight and travelling to Wellington to claim his prize, he sent it in the mail and waited for Lotto to call.
When the money arrived, Mr Timu took the six weeks' paid leave he had owing at work, got himself a lawyer and started investing.
He bought five houses, including a four-bedroom mansion on a lifestyle block at Clarks Beach, 52km southwest of Auckland, for him and his wife Tina.
The pair married in March at a ceremony at the Waipuna Hotel in Mt Wellington.
The main attraction at the home was its six-car garage, room enough for the keen musician's newly purchased toys including guitars, a drum set, an amplifier and a PA system.
Mr Timu bought two more homes in the area for his two daughters and their children.
He bought another two in Manukau, one of which his son lives in.
Also on his wish-list was a ride-on lawnmower to keep the property tidy, a six-litre 2010 V8 Holden Commodore SS and cars for each of his children.
Mr Timu, who still buys Lotto tickets, has about $1 million left from his win but says that he has all he wants and has set up a trust for his family.
"I still notice the price of things going up and think 'You've got to win Lotto to afford things now'," he said.
"I don't throw my money around but I live quite comfortably."
Mr Timu's winnings were still a far cry from the biggest individual Lotto win.
A ticket bought at a Mobil service station in Papakura scored a pig-hunting father $28.7 million in October 2010.
The man has never revealed his identity.
Former Te Kauwhata supermarket worker Trevor Cooper was dubbed the country's most eligible bachelor in March after winning New Zealand's second biggest prize - $26.6 million.
As well as donating to charity, the dedicated motorsport fan splurged on four off-road cars and has started competing nationally and in the United States.
If you won $1m
What would you would spend the money on?
Paying off debt 46 per cent
New house 19 per cent
Family 16 per cent
Investment 9 per cent
Travel 5 per cent
Car 2 per cent
Donations to charity 1 per cent
Shopping spree 1 per cent
Party for friends and family 1 per cent
Bach 1 per cent
What about work?
Keep working in same job 50 per cent
Keep working but look for different career 22 per cent
Stop working 16 per cent
Keep working but find different job 11 per cent
Who would you tell?
Only my other half 28 per cent
Only my immediate family 43 per cent
Tell friends and family 1 per cent
No one 11 per cent
Everyone 2 per cent
- Lotto survey of 2000 regular customers
Biggest wins
$28.7 m to a pig-hunting Papakura father, at Mobil Papakura, Auckland, October 2010
$26.5 mto Te Kauwhata supermarket worker Trevor Cooper, at Te Kauwhata Foodmarket, Waikato, March 2012
$22.4 m to an Auckland couple, at Manukau Pak 'n Save, Auckland, October 2009
$19 m to a New Plymouth man whose turn it was to buy the weekly ticket for the family, at New Plymouth Pak 'n Save, April 2008
$17.9 m to an Auckland couple, at Kaeo Four Square, Northland, May 2006