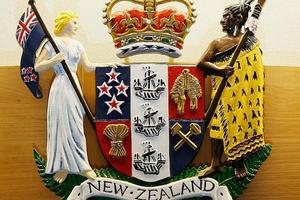 A man who targeted Asian families in Auckland and helped hatch an elaborate plan to rob a Whangarei tavern blamed pressure from gangs on his spree.
Patarika Apiata was sentenced at Whangarei District Court this week to nine-and-a-half years in prison for his part in the spree that began with the stealing of a car from the Kensington Tavern on October 6, 2011.
The 22-year-old had earlier pleaded guilty to three charges of aggravated robbery, four of kidnapping, and one each of theft of a motor vehicle and breaching community work.
His accomplice, Andrei Panapa, 32, was last month sentenced to eight years in prison on three charges of aggravated robbery, one of theft of a motor vehicle, four of kidnapping and one of escaping from custody.
After stealing the Subaru motor vehicle, the two men and another accomplice, robbed the Onerahi Tavern of about $300 cash after threatening staff and patrons with two firearms and a metal bar. The stolen car was found burnt out on October 8.
Judge Keith de Ridder said the trio then headed down to Auckland with the intention of robbing Asians.
They booked into a motel and in the evening, drove around North Shore looking for a suitable house and came across a property on Pine Hill where two Asians lived. It was the occupants' first night in their home.
The house was broken into at 1am and about $190 cash, a mobile phone, a laptop, a TV, and a gold necklace were stolen after the couple was threatened with a shotgun and a screwdriver.
On October 12, the three followed an Asian man from the Sky City casino to his East Tamaki home and entered the property armed with two shotguns and a knife.
All at the home, except a woman and her two children, were tied up and four cellphones, keys, two laptops, necklaces, jewellery, about $2800 in cash, pearl earrings, rings, a bag and a pair of running shoes were stolen.
During the ordeal, a man was placed on the bathroom floor after his hands were tied and a sock put in his mouth.
Apiata's lawyer Wayne McKean said his client was driven to the insidious nature of gangs and how they could apply pressure to those associated with them to commit offences.
He did not commit the offences because he felt like doing so, but was driven by circumstances he got himself involved in, Mr McKean submitted. He asked the court to give Apiata credit for his cooperation with police, early guilty plea and his remorse.
Crown prosecutor Bernadette O'Connor said the presence of firearms, detention of the Asian family, use of balaclavas and the vulnerability of the victims, were aggravating features of his offending.
Judge de Ridder ordered concurrent sentences of nine-and-a-half years on the lead charge of aggravated robbery, two years for kidnapping and one year for the theft of the motor vehicle.
For more articles from this region, go to Northern Advocate