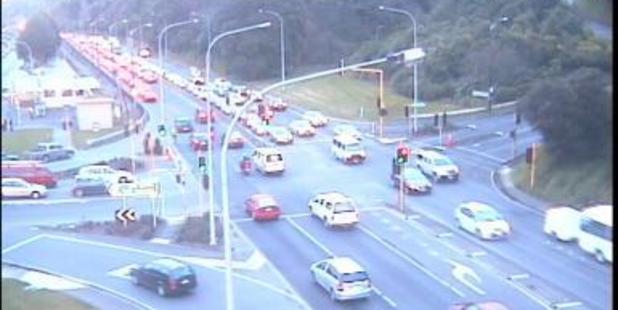 Commuters heading between Wellington and the Hutt Valley face major delays this morning following two accidents on State Highway 2 - one involving a diesel tanker.
The motorway is down to one lane southbound. Both northbound lanes have now reopened after being closed this morning.
Emergency services were called to the first crash, where a car struck a pole near Horokiwi in the southbound lane about 5.13am.
The driver of the car is in a serious condition.
Fire Service central communications shift manager Murray Dunbar said emergency services were called to the second crash, involving a vegetable truck and a diesel tanker, about 5.29am.
About half of the diesel truck's load has been spilled on the road, and the remaining fuel is being decanted onto another tanker.
Firefighters are on standby at the scenes of both accidents, Mr Dunbar said.
TranzMetro says services on the Hutt line are now running but not to timetable. Delays are to be expected, it warns.
Drivers headed into the city have been advised to take State Highway 58 over Hayward's Hill, although police warn this is now congested. Traffic using the one lane southbound on State Highway 2 is also very heavy this morning.
- Herald Online staff