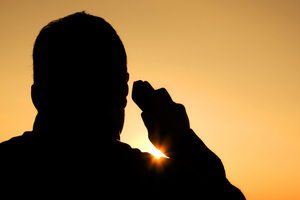 A convicted rapist has been found guilty of trying to persuade his victim to change her story to help with his appeal.
Pravin Fia Hari Prasad Kumar was found guilty of one charge of perverting the course of justice, and acquitted on another after a two-day hearing before Justice Geoffrey Venning.
In his finding, delivered at the High Court at Auckland today, Justice Venning said Kumar had known that his victim was a vulnerable woman suffering from schizophrenia and lives in a mental health care facility.
He posed as a doctor and chatted to the woman about her medication and her cat before directly challenging the woman's evidence.
At the time of the phone calls, Kumar had been serving a sentence of preventive detention after failing to turn up to his rape trial. Despite his no-show, the trial went ahead in 2009 and he was found guilty of rape, kidnapping and indecent assault.
Kumar took his case to the Court of Appeal but before it was heard, he phoned the victim on several occasions in June last year.
Justice Venning said Kumar took the woman through the events, according to his point of view. However, the woman did not agree.
At one point Kumar suggested that the woman had only been touched. The woman replied that she had been "properly raped''.
Kumar then changed the subject, asking the woman if she had been to Rainbows End recently, before returning to the incident. He told her that she had run away before any intercourse could have taken place.
Justice Venning said Kumar had "bullied'' the vulnerable young woman.
"She became quite upset by what was said but despite that, the accused said intercourse did not happen,'' he said.
He said this conversation would have had the ability to make the woman doubt her own evidence and possibly change it.
Yesterday Crown prosecutor Alysha McClintock said Kumar used "carefully calculated statements'' when he phoned the woman.
"This is a fragile woman and the Crown submits that Kumar clearly knew that from all the information he had.''
She said it was significant that Kumar had introduced himself as a doctor working for a psychiatrist who had previously examined the woman.
Ms McClintock said Kumar hoped the woman would retract her statement or change her evidence.
Earlier Kumar told the court the woman had initially told police she had been touched. It was only later she told authorities she had been raped.
He said he was trying to refresh the woman's memory.
"It was just to get ... hopefully able to remind her properly, exactly as to what had happened ... just to keep the conversation going.''
Kumar said he never intended to discourage the woman from giving evidence because she had already given evidence at trial.
"I had not been directed by any court not to associate or that it was illegal. I just wanted to know the truth and why she had changed her story.''
But under cross-examination from Ms McClintock he confirmed that he was aware of the proper legal processes in New Zealand and that he had legal representation and a private investigator working for him when he made the calls.
Ms McClintock said Kumar had a "zero chance'' of talking to the woman if he had told health workers who he was, so he posed as a doctor.
Kumar agreed he could not have identified himself.
"If I made the call saying I'm a prisoner calling from Auckland prison ... The society is thinking prisoners are bad people and that's why they're locked up.''
He denied a suggestion from Ms McClintock that had the woman said there was no rape, he would have told her to go to authorities.
Kumar has been remanded in custody for sentencing in September.
- APNZ