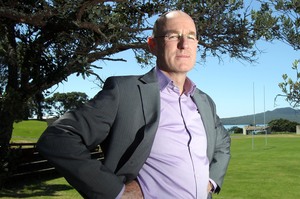 A Maori affairs select committee report on pending Treaty legislation says some opponents of Devonport defence land passing into the ownership of an Auckland hapu are motivated by "mistrust".
But Devonport-Takapuna Local Board chairman Chris Darby, who has challenged 3.2ha of naval land at Narrow Neck being used as commercial redress under Ngati Whatua o Orakei's settlement terms, warns the issue could haunt future generations.
The committee recommends few changes to the bill, which went for public consultation this year against a backdrop of anger about the land's future - it is part of the Hauraki Gulf Marine Park, but will be taken out to settle the tribe's claim.
Its report also touched on feelings towards the tribe: "We were, however, disheartened by those submitters who opposed the bill largely on grounds that stem from mistrust and misunderstanding."
It encouraged Devonport residents who had reservations to "work towards a positive relationship" with the hapu, which is based across the harbour.
Mr Darby said he took exception to the committee's talk of mistrust. His board and other community members opposing the deal had not been shown much respect, he said.
"I just want to emphasise that there's been a lot of effort to make contact with Ngati Whatua, and willingness hasn't come the other way.
"This is not an enduring outcome because it is land that was promised for the benefit of Auckland through legislation and it is no longer for the benefit of the public of Auckland - it is commercial redress."
He was also concerned that 1.6ha of public playing fields abutting the settlement land could possibly be used for future deals with other tribes.