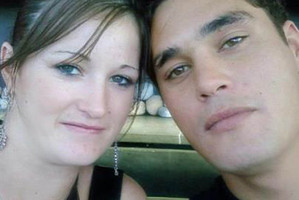 Hawkes Bay man Sean Kenzie, who has been to "hell and back'' after a scooter accident in Thailand is now resting in Auckland Hospital.
Thanks to an anonymous donor paying the $53,000 fee for a flight, Mr Kenzie has been able to come back to New Zealand to receive more medical treatment.
For the past month he had been stranded in a Thai hospital with broken ribs, punctured lungs, a split liver and broken jaw.
The 27-year-old had taken out what he thought was a full travel insurance policy, but didn't read the fine print which stated he was not covered to ride scooters or mopeds.
His bills at a private hospital in Phuket mounted as he recovered until he was forced to go to a public hospital.
By reaching out to people on Facebook, running various auctions on Trade Me and receiving kind donations from strangers, his family and friends earlier had managed to scrape together $21,000.
His Napier-based mother, Nadine Mouritsen, said she was keen to know more about the mystery donation, which enabled her son to leave the Thai hospital she described in earlier reports as "pretty grubby''.
"He was cleaning his own wounds there and stuff like that,'' Ms Kenzie said.
"I was a little bit skeptical because it was a lot of money but when I found out it was true I was like `Wow that's just amazing''', she said. Her son was in a stable condition at Auckland Hospital and required urgent surgery on his jaw.
He still owed $12,000 of outstanding medical bills in Thailand.
It was hoped Mr Kenzie's girlfriend, Amy Myles, would also fly over for the reunion.
For more articles from this region, go to Hawkes Bay Today