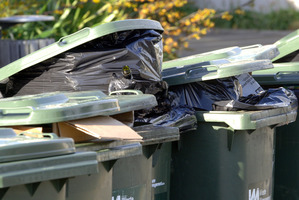 The Wellington City Council is changing the way it collects rubbish bags around the city, saying the new way is safer and cheaper.
Contractor EnviroWaste Services Limited has taken over the rubbish collection contract, using specially-designed trucks which were operated by one person, CitiOperations manager Mike Mendonca said.
Trucks would move around the city more slowly, and in most areas would not start before 8am.
The old scheme used to have one or two people running alongside the truck and riding on the back to load rubbish at the rear.
It was estimated the new service will save the council $200,000 annually.
- APNZ