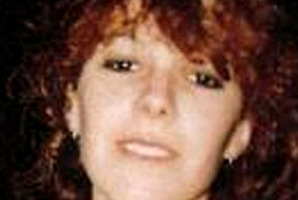 Police investigating the murder of Auckland teenager Jane Furlong have spent the weekend excavating a patch of ground next to the block of flats where she was living when she went missing in 1993.
Ms Furlong was just 17 when she disappeared from Auckland's Karangahape Rd while working as a prostitute. Her remains were found in a sandy grave at Sunset Beach near Port Waikato two months ago.
A blue tarpaulin has been erected next to the carport of a quiet block of five flats on Heretaunga Ave, Onehunga.
A generator could be heard working inside as Environmental Science and Research staff in overalls carried out containers filled with soil and rock.
Neighbours said police had been in and out of the property since Friday, sifting through piles of dirt.
None of the neighbours spoken to by APNZ, some of them long-term residents, were aware Ms Furlong had lived there.
Investigation head Detective Inspector Mark Benefield said police were acting on information they had recently received but would not reveal where it had come from.

"It's just information that's come to the inquiry."
Mr Benefield would not say whether anything related to the case had been found in the search.
Ms Furlong had lived in the flat with her boyfriend Danny Norsworthy, the father of her son Aidan who was just 5 months old when she disappeared.
A funeral service was held earlier this month to finally farewell Ms Furlong, 19 years after her disappearance.
CAN YOU HELP?
If you have information on Jane Furlong's death contact police on 0800 675 263, email furlong@police.govt.nz or visit the special "What happened to Jane" Facebook page. Alternatively call Crimestoppers anonymously on 0800 555 111.
- APNZ