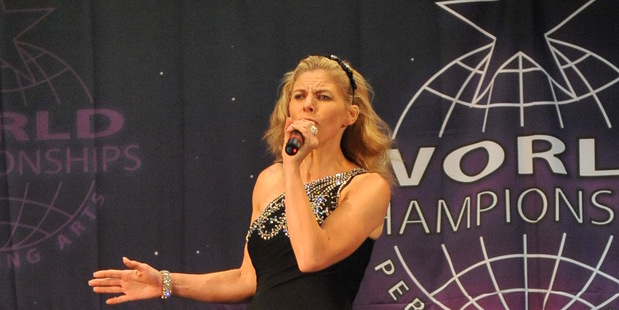 A glamorous army dentist has swapped her drill for a microphone in a bid for pop stardom.
Major Lisa Caulton spends most days tending the teeth of colleagues at the Waiouru Military Camp in the central North Island.
However, she won a raft of medals for her pop and country music performances at the World Championships of Performing Arts in Los Angeles last year and now she's hooked up with American record producer Shele Sondheim in an attempt to land a recording contract.
She even rubbed shoulders with Kiwi music legend Neil Finn while recording three tracks at his Roundhouse Studio in Auckland recently.
"I used my annual leave to record the songs and they will be mixed in LA and London before being played to record company talent scouts," Caulton said.
Caulton, 45, joined the forces five years ago after working as a dentist on civvie street. Her vocal talents sprang to the fore when she triumphed at the world championships, where she also won prizes for modelling last July.
"I didn't have the best of preparations as beforehand I spent a lot of time in Christchurch identifying victims of the big earthquake from dental records, which wasn't pleasant," Caulton said.
Caulton, who is single, cites veterans like Bette Midler and Barbra Streisand as influences. But it is chart-topper Beyonce who is her No 1 singer.
"I love Beyonce's voice and also the way she performs, but I'm not so good at doing her famous booty-shaking dance."
Next up, Caulton is recording a video in California.
"I hope to soon have commercially available songs that can be downloaded from iTunes and YouTube."