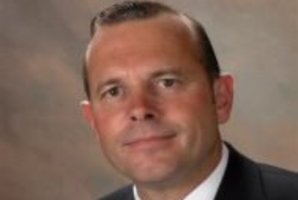 Otorohanga Mayor Dale Williams has instructed his staff to ignore questions from the Herald after he was asked about council expenses at a local government conference.
The Herald sent a series of questions under the Official Information Act asking about the recent local government conference in Queenstown.
Questions to the Otorohanga District Council included how many councillors went on the trip, how many were accompanied by partners and what expenses were incurred. The council was also asked to show the expenses for each person who attended, including taxi fares, accommodation and meal costs.
In an email sent yesterday, Mr Williams said he had instructed staff to ignore the OIA request and any future requests from the Herald, blasting the newspaper for trying to dredge up "muck and accuse elected members of wasteful behaviour".
"For your information, only the Mayor and Mayoress of Otorohanga attended the conference. Yes we used taxis where necessary, yes we ate food otherwise we would die, yes we drank wine because I like the stuff.
"The Mayoress paid for her own air travel, which frankly she shouldn't have to but that's how we operate.
"Yes we shared a room, yes we had breakfast together, yes we had a great time - thanks for asking."
Mr Williams said he had wanted more councillors to attend the conference; however, their familial responsibilities and commitments meant they could not.
"I ask you, would you work for my council for $15k a year and still try to hold down a job, a family, a life and put up with the crap you people [the media] think is sport?"
Under the act, a member of the public or media can ask for official information from a public body, such as local government. They have 20 days to respond.